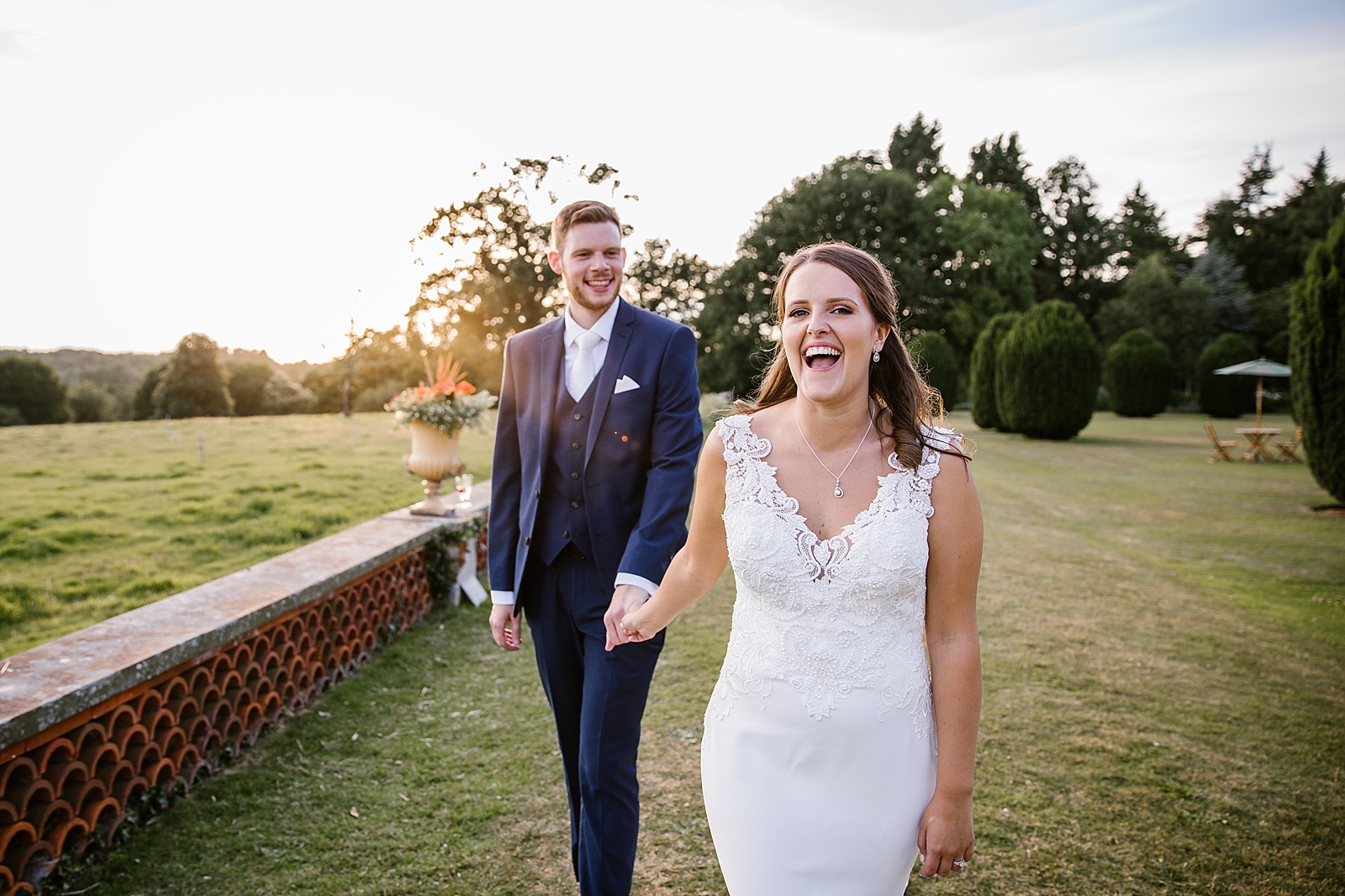 Its a while since I posted a wedding at the gorgeous Kimberley Hall in Norfolk but this is one I have been excited to post since they got married!. It is a fabulous venue with stunning interior rooms as well as lots of outside space and beautiful views. Donna also got ready in some of the incredible suit of bedrooms which I had never seen before and were out of this world!
With five bridesmaids, mums, hair by the brilliant Tracey Ward and makeup by the fabulous Love Moi Makeup it was a very busy, exciting morning getting ready but I have to say Donna seemed to spend the morning relaxed and just having fun! As she got into her dress with the help of her mum she looked incredible. Still now this dress has to be one of my all time favourite wedding dresses, so much detail and the back was truly exquisite.
She had an unveil to her lovely Dad and bridesmaids before descending the beautiful main staircase to the ceremony room. I don't think Tom or Donna stopped smiling at each other for the whole ceremony, it was beautiful!
Outside they spent some time greeting their guests before we headed to the back of the house for their group photos and some rather epic confetti shots… I do say the more confetti the better and Donna went to town!
We got some beautiful couple shots to the front and inside the hall as their guests took their seats for a delicious dinner by the wonderful Brasteds. After the meal they had some awesome speeches and then we snuck out for a few golden hour photos before their first dance and pretty awesome dance floor!
I had such a brilliant day with these two and I am excited to report that the gorgeous Donna is now expecting! I hope to meet the new addition to their family soon but for now here are a few of my favourites from that awesome summers day…