Gift vouchers are the perfect gift for someone you love. Capturing their life as a couple, the joy of family life or even capturing the generations within a family is the most priceless gift you could give. 
My shoot vouchers are available for up to 8 people (please contact me for larger family vouchers) and valid for a whole year from the date of purchase. I offer the choice of wonderful 'Lets Stay Home' shoots for those with babies or smaller children and 'Lifestyle shoots' out on location for couples, families and even your pets!
 Gift vouchers are also available for training, weddings, Secret Unveil, couple shoots and more. Just contact me email if you would like to design your own.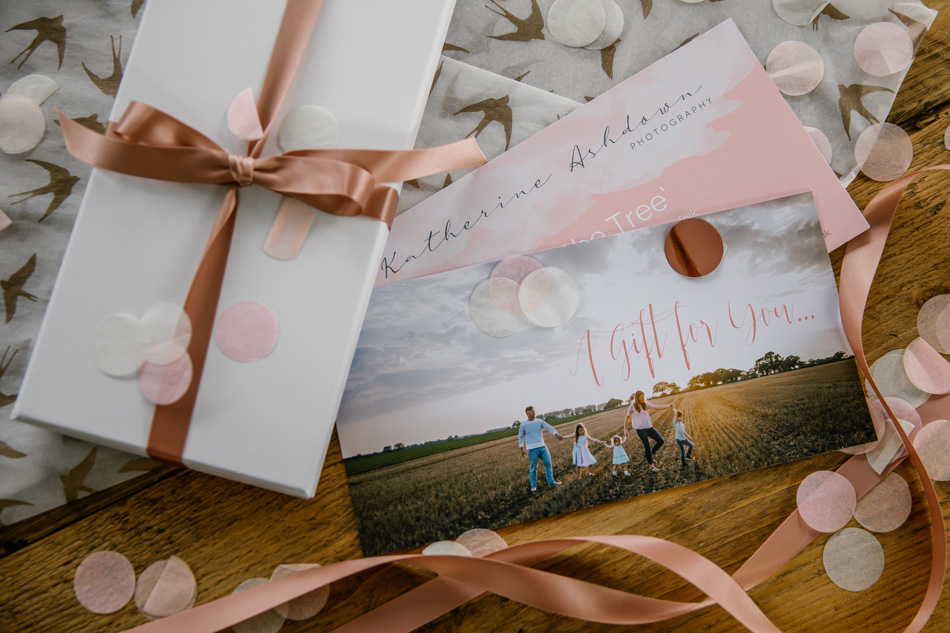 fathers Day Voucher
~ £150
*GIFT WRAPPED AND POSTED VOUCHER 
*1 Hour shoot in Norfolk
*3 Digital photographs
*one PRINT 10X8
{final order date for printed vouchers is sunday 12th june e vouchers is thursday 16th june}

shoot for 2-3 people
~£350
*GIFT WRAPPED AND POSTED VOUCHER
*1 Hour shoot in Norfolk
*ALL edited digital photographs for online download
{please allow two weeks from ordering to recieve your printed voucher. e vouchers allow one week} 

shoot for 4-5 people
~£450
*GIFT WRAPPED AND POSTED VOUCHER
*1 Hour shoot in Norfolk
*ALL edited digital photographs for online download
{please allow two weeks from ordering to recieve your printed voucher. e vouchers allow one week} 

 1-1 Beginners
photogRaphy training
voucher
~ £150
*3 Hour session with me 
*learn all about the exposure triangle
*practice shoot
*A introduction to edting  

shoot for 6-8 people
~£550
{for more than 8 people please contact me for a bespoke quote}
*GIFT WRAPPED AND POSTED VOUCHER
*1.5 Hour shoot in Norfolk
*ALL edited digital photographs for online download
{please allow two weeks from ordering to recieve your printed voucher. e vouchers allow one week} 
OR BUY A MONETARY VOUCHER
Voucher T&Cs
*Vouchers not valid for engagement or any other type of shoot than families
*Limited numbers of vouchers available
*Vouchers Valid for 1 year from the date of purchase
*FULL sets of digital photographs available to purchase after the shoot individual digital images only available within the voucher
*Printed Products available to purchase after the shoot
*Vouchers to be used within Norfolk
*Shoot time is 1- 1.5 hours and images edited within 4-6 weeks subject to busy periods
*Images presented in an on line password protected gallery for download and images must be chosen from the gallery
*Chosen prints must match the chosen digital photographs but additional different prints are available to buy