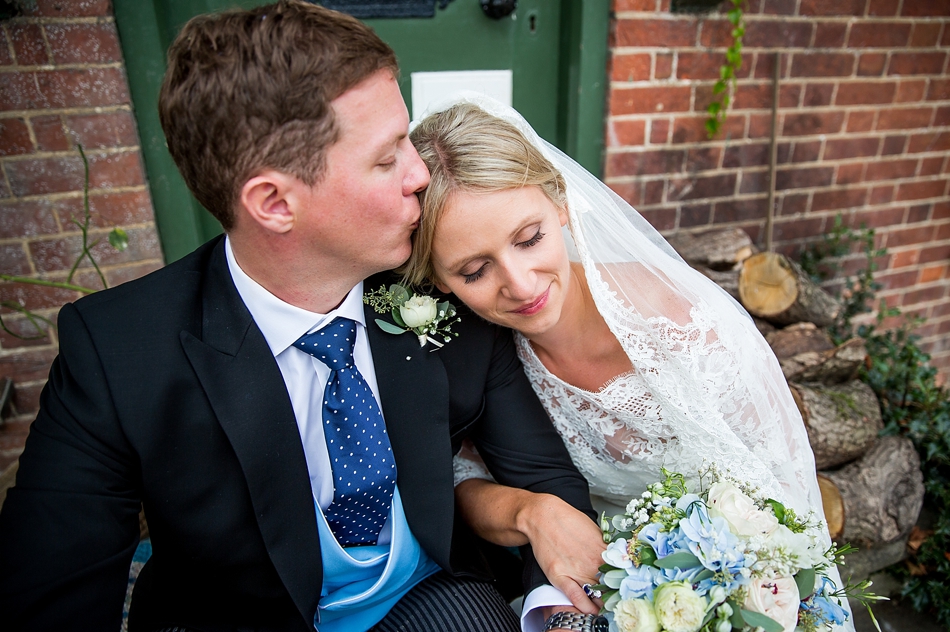 Jonathan and Emily actually live in Singapore and when you know that it makes it even more amazing that they planned this beautiful wedding from the other side of the world.
I hadn't met them before the day and they were actually my final booking of the year and although I was already fully booked I just adored the idea of their church wedding and a marquee reception on their family farm next to a beautiful river.
The farm belonged to Emily's Grandma and is now run by her uncle and has a really special place in her heart as she has so many memories as she was growing up so it really was an hour to shoot at such a special venue.
When I arrived the ladies were getting ready and Emily's bedroom was rather full of girls all getting made up and very excited! Emily got into her stunning dress with lace overlay jacket in the very room in which her Dad was born which has to be one of the most special places to get into your wedding dress I have ever come across!
They chose to get married at Swanton Morley Church which has to be one of the prettiest, and even better, lightest churches I have ever shot in and their ceremony was just beautiful. They walked out the church to gallons of confetti and some very enthusiastic confetti throwers which always makes the best confetti shots.
They headed off with some of their guests on the tractor and trailer driven by her uncle and arrived back at the farm for a few group photos and couple shots in front of the farm house just before the rain arrived!
Some amazing and pretty hilarious speeches followed a wonderful meal before the dancing began! They had planned a fabulous choreographed first dance with confetti canons that had the guests going wild… it was so good infact that Jonathan split his trousers (see the first dance images!) Then followed one of the most fun dance floors I have ever photographed so I have included lots of shots from that in this post!
Here are some of my favourites from this amazing wedding…