Tony and Belinda are getting married this summer with their reception at the gorgeous Titchwell Manor. When they booked me for their big day they also really wanted to have a shoot with their old dog Todd and chose the beautiful village of Oxborough for their shoot.
We met at The Beddingfield Arms where Todd was quite happy in front of the fire but we managed to persuade him to come out for a few shots. He is such a softie but can't walk too far so we just had a little stroll up the lane and on the green before dropping him back with Belinda's mum in front of that fire and heading off for a few more shots of Tony and Belinda together.
I have some gorgeous images from our session but I just had to share this shot with the lovely Todd as their sneak peek…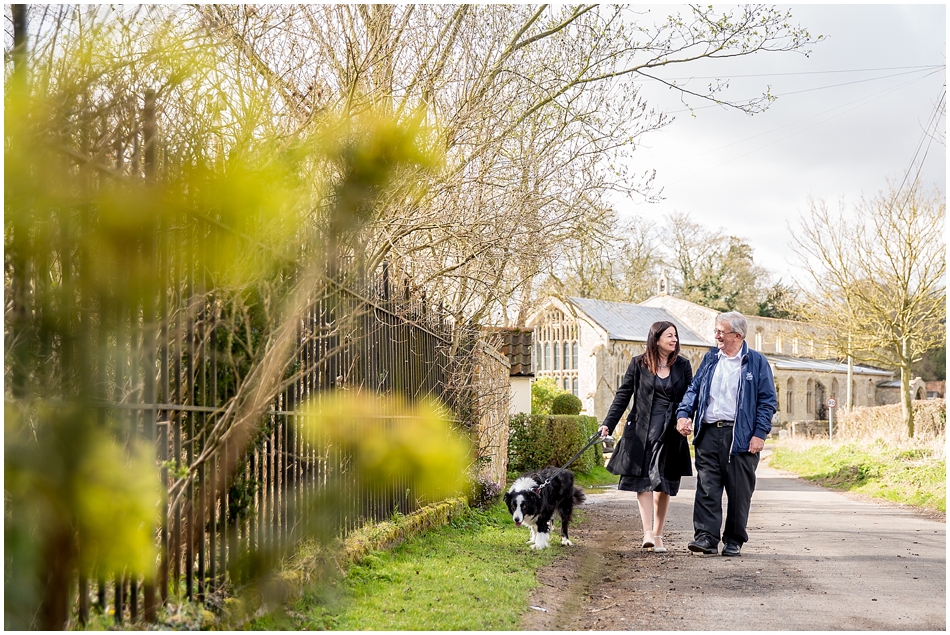 I can't wait for the wedding!