So my second shoot on Tuesday was to meet Gary and Katie for their engagement shoot. The weather couldn't decide what it was doing but we had dark grey skies and some gorgeous sunshine!
Katie and Gary have been guests at least 2 weddings I have shot and when I met them what must be 18 months ago now to talk about their wedding plans I felt like I had known them for years. It helps that Katie is also in to her photography and is very crafty so they are spending lots of time making items for the wedding that I can't wait to see.
On booking the shoot in the Spring Katie wanted the images to feel 'Spring like' and you can't get more Spring than daffodils so I felt this had to be their sneak peek!
We certainly made the most of the weather as by the time we got back to the cars it had clouded over!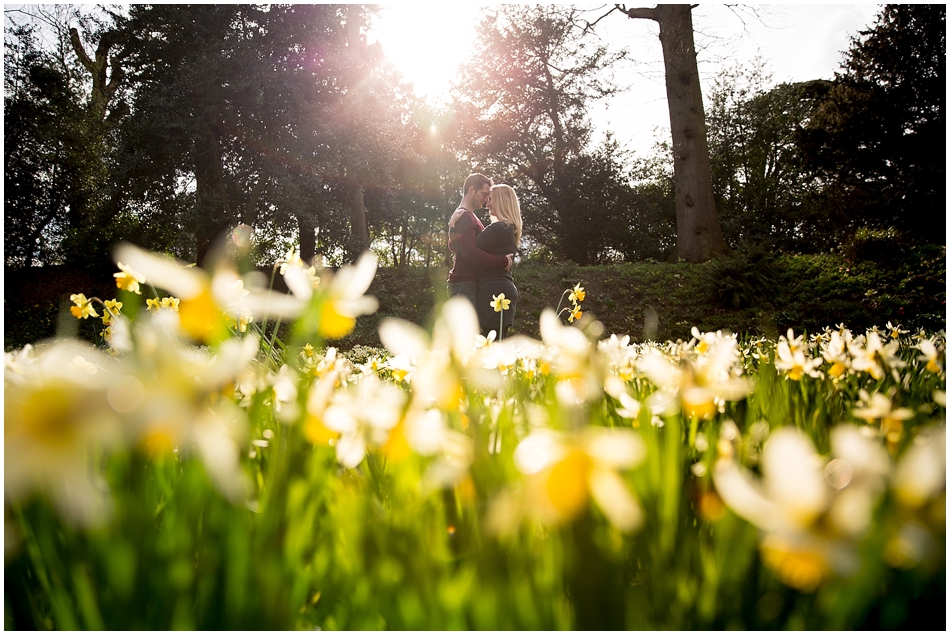 I can't wait for the wedding and to see a few familiar faces there!