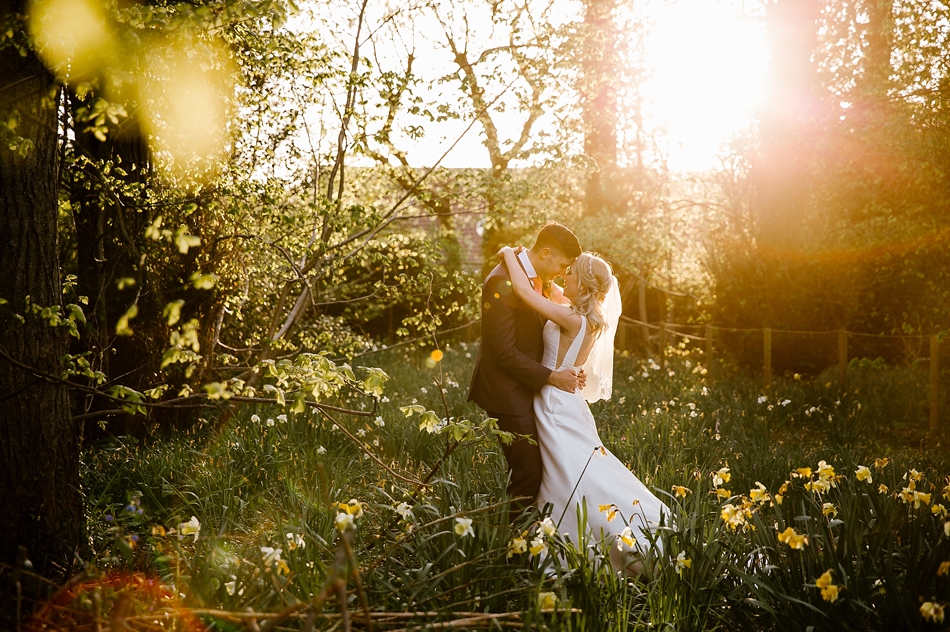 Voewood really is one of the most epic venues in Norfolk and when Rik and Melissa bookedI was so excited to be back shooting a Spring wedding at this gorgeous venue.
I hadn't met Rik and Melissa before but headed over to Melissa's mum and stepdad's beautiful holiday home to capture the girls getting ready… and boy were there a lot of girls! Melissa had 7 adult bridesmaids and the house was full of girls, hair, makeup and the sound of laughter and excitement.  All the bridesmaids were great fun as well as Melissa's mum Michelle who was busy making sure everyone was well fed and watered in between getting ready herself.
Melissa is tiny and had picked the most perfect classic wedding dress with pockets! She looked totally incredible and as her mum helped her into her dress very excited to be getting married.
I then headed up to Voewood to capture the boys pinning their button holes and the guests arriving and heading over to the marquee where they had planned their ceremony. Then back to the front of the house ready for Melissa to arrive!
After the ceremony we had confetti and group shots and had a little time for some couple shots before they were called to sit for their wedding breakfast.
Between their main and their dessert the sun got low and golden so we snuck out for a few more shots, it was chilly and Melissa wondered whether to go or stay in the warm but I am so glad they did I adore their evening shots in the front woodland.
The evening finished with an awesome first dance the end of which Rik picked Melissa up and spun her round and round! The dance floor filled up and I got some fab shots before I headed off for the evening.
Huge thanks to Rik and Melissa for making me feel so welcome, I had the most awesome day with all your friends and family here are a few of my favourites…