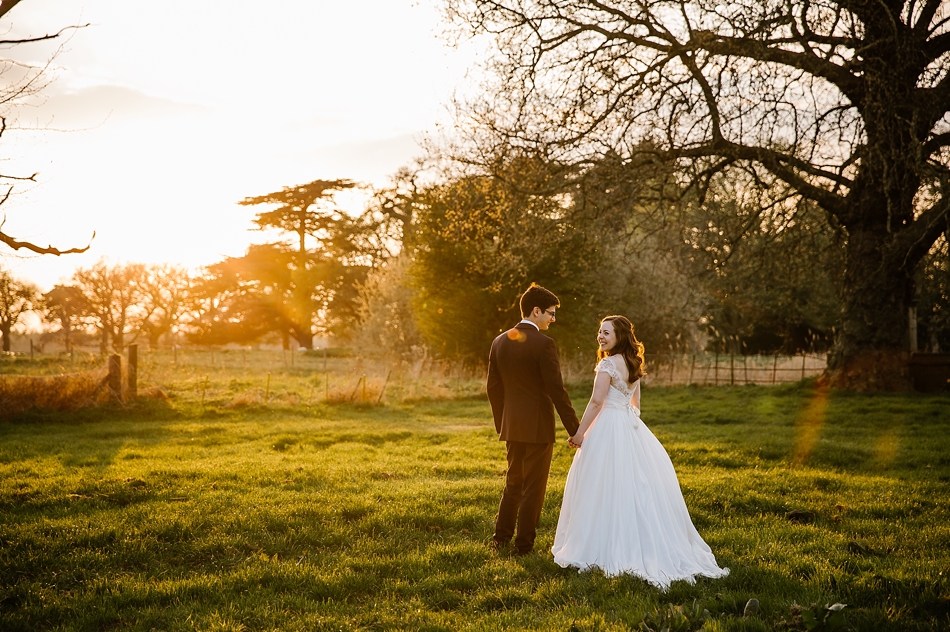 I can't quite believe this wedding is now  year ago but what an incredible Spring day we had.  It was to be my first time shooting at the incredible Hengrave Hall and I couldn't wait. Matthew and Jenny booked without meeting so we had an engagement shoot in the Autumn before Autumn (See it HERE) which was magical. I learnt on that shoot that Matthew and Jenny are just the warmest, sweetest couple that are just so in love and I seriously couldn't wait to capture this on their wedding day. They did NOT disappoint!
So the day a arrived and I was really looking forward to it. I also knew she had a dream team of some of my favourite Norfolk suppliers including Emily from Love Moi Makeup, Tracey from Tracey Ward Hair, Sarah from Bramble and Berry Flowers and it was wonderful to work with Tom again for the first time this year from Browns Films See his beautiful film of this wedding HERE. (Scroll down to Matt and Jenny Hengrave Hall)
I arrived bright and early at the hall, the sun was shining and the girls were all having their hair and makeup done. Hengrave is a spectacular venue and their getting ready suite is just stunning! The girl were having a lovely morning so after lots of very happy shots and a few gifts I headed to the boys getting ready just down the corridor in a room complete with a pool table!  Matthew had the most ushers I have ever had at a wedding so it was a hectic but fun morning!
Jenny got into her dress with the help of her mum and I have never seen a bride grin so much throughout! She had an unveiling for her dad who came into see the dress and its safe to say he was blown away. A few tears and honeslty some of my all time favourite father daughter shots!
Jenny walked down the beautiful staircase and up the aisle to meet Matthew at the end and they had a really special ceremony with personal readings and lots of smiles and laughter. After the ceremony the guests headed outside to get ready for confetti while Jenny and Matthew had a few quiet minutes together (a great way to do confetti for anyone getting married!) I always say the more confetti the better and they went to town. They had big baskets and guests grabbed big handfuls, some two, and it made for awesome shots!
After some time for drinks and canapés in the beautiful gardens we started their group photos and we had a little time to take the bridesmaids and groomsmen off for some fun ones in the grounds. We then headed off for some couple shots in front of the amazing Hall. Jenny had the most amazing Naomi Neoh dress which are a beautiful light and swishy fabric so we had to do some dancing shots with it and what better backdrop than the incredible hall.
After a wonderful three course meal, which we got to enjoy too, the sunshine got low and golden and we headed out for some more shots with a backdrop of one of the most amazing Golden hours I have ever seen! Matt and Jenny gave us around 30-40 mins and we literally shot until the sun set it was incredible.
They finished with a very romantic first dance and some fun dance floor shots. We left them mingling with their evening guests and the boys doing relays in the garden!
Huge thanks to Jenny and Matthew for planning their timings so well and giving us lots of wonderful time for photos here are some of my faves from their day…