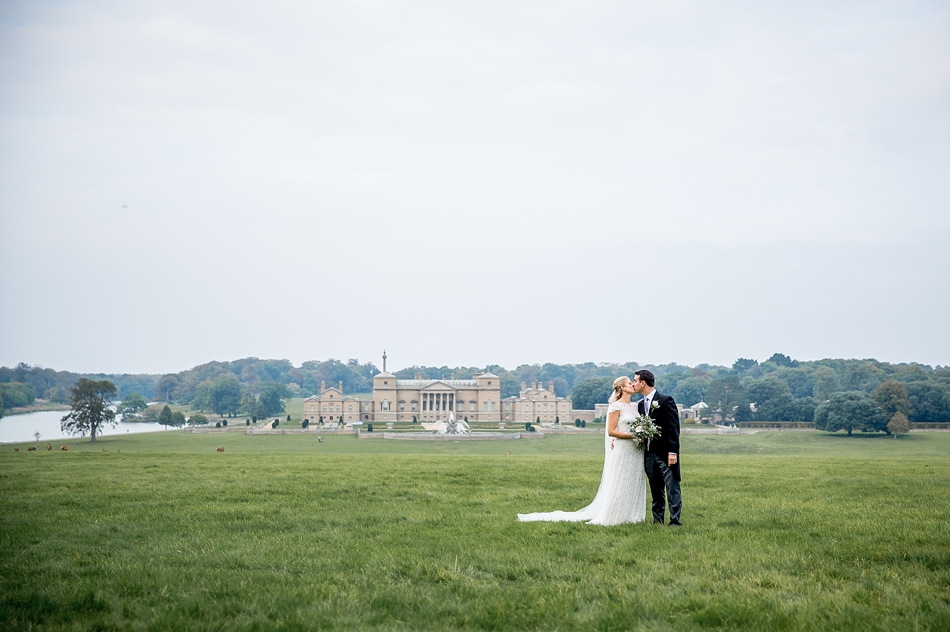 It has to be said that I LOVE a Holkham Hall wedding and I have been lucky enough to capture lots of gorgeous weddings at Holkham.
Not being native to Norfolk over the 10-12 years I have lived here I have very much found my own favourite places and Holkham has to be pretty much top of the list! It is somewhere me and Rob love to go on a rare weekend off for walks, bike rides or picnics. They have recently renovated the 'Lady Elizabeth Wing' for events and weddings and it is incredible.
I met the girls at Sian's holiday home and the house was buzzing with the ladies having hair and makeup done, drinking champers and opening presents. As Sian got into her incredible full lace dress there were tears all round especially when Sian's brother Phil who was giving her away arrived!
They chose to get married at the pretty Langham Church and as we arrived the boys pulled up and guests started to fill the little church. Sian arrived in the incredible Rolls Royce and walked up the path with her brother starting to look a little nervous! After a beautiful ceremony we shot some fun confetti shots and their family groups at church before heading back to the venue to capture their bridesmaid and groomsmen shots and couple shots in the beautiful grounds of the hall.
The guests relaxed, listened to the band and had drinks and canapés in the stunning Statue room before walking round to the Lady Elizabeth wing for speeches and dinner. Whilst the guests took their seats we had a little time to take advantage of the inside of the hall before a few shots overlooking the lake as the sun was just dipping behind the trees.
After 4 incredible speeches the dance floor was opened by Sian and Mal's fabulous choreographed first dance and then it filled up in time for me to grab some awesome dance floor shots before leaving them to the party!
Here are some of my favourites from the day and I can't wait to be back for lots of 2018 weddings!