Couple shots are one part of the day that is just the two of you. My couple shots are romantic, relaxed and I use natural light wherever possible to give that soft gorgeous look that so many of my couples love. This is one part of the day though that although I have shot hundreds of times my couples have little idea what to expect and many have questions about how to get the most out of this time.
If you are a little nervous about this part of the day then it is a great idea to have an Engagement Shoot as this will be very much the kind of thing we will do on your wedding day and will really get you used to the camera and dispel any nerves.
I have written this blog post to help answer some of your questions and really to explain how to get the most out of this short time and the most beautiful images possible. Interspersed with these questions I have added some of my favourite images to really show you how this point affects your photographs… enjoy!
Where should we have our couple shots?
This is a question I know many couples think about before their wedding day and I am always very happy to hear about a part of your venue or grounds that you love and to capture some images there.
That said not every area be it indoors or outdoors is great for photographs and its super important for your photographer (me included) to feel inspired by where your couple shots are taken.
The more inspired they are simply the better the images will be.
Sometimes before a wedding day I haven't seen a venue. Couples often ask if that's an issue or if I will be visiting first but I can honestly say it makes no difference to me if I have seen it or not.
On the wedding day itself I will be looking almost exclusively at one thing and that is where the best light is. If I have visited before the light will have been totally different, it may have been a different time of day or weather conditions but the light is never the same. It is also awesome for me to be inspired and excited by a venue on the day itself and that's so often when I feel I get my best work.
I will usually have a scope of your venue in the morning or just before your couple shots to see where I would like to shoot but to be honest that often ends up changing as we walk round and something else catches my eye or the light changes!
I am VERY much a natural light photographer and love nothing more than getting outside for your couple shots… even in the rain or cold I highly recommend getting outside with a brolly or fulffy shrug if necessary as the results will always suit my style of photography more than inside shots. If the weather is wet don't worry we will still get gorgeous images see this blog post – Let it Rain!
So where do I like to shoot… this is a little hard to pinpoint as I am always inspired by so many different things.
Over the years I have found that my photography suits more natural surroundings; fields of long grass, meadows, beaches, cliffs, sand dunes, pretty country lanes, historic buildings or wild woodland.  These are the locations I love to shoot, the more natural and wild the better.
I adore using scenery within my images so big skies, wide fields, a lone tree, blustery sand dunes, lakes, rivers, overhanging branches even wide shots with some of our gorgeous venues. Capturing those epic Norfolk landscapes and skies is one of my favorite things to shoot.
We have children, can we include them?
YES absolutely! To me this is something that's really important to your day. Lots of my couples have children and not only are they a huge part of your life as a couple they are often a big part of why you are getting married in the first place.
It is always best to take little ones away from the crowd rather than try to get these at the same time as your groups so I always recommend taking them off for the first 10 mins of your couple images so get some lovely natural shots with them.
By taking them away they don't feel too 'watched' and usually perform much better in front of the camera, feel free to bring a favourite toy or something to distract them and make them giggle and I will do all my crazy faces to help along the way!
After 10 mins I suggest that a parent or friend comes to find us and takes your little one back to the party so we can have the final 20 mins just the two of you.
Should I bring Props?
I don't think props are necessary but sometimes they help make your images even more personal to you. If you have a special wedding car, you brought your dog to the day, you have some giant balloons or giant letters decorating your venue, hay bales or a pretty picnic blanket you love these can all look awesome in a few shots and also help inspire me. Its also a great idea to bring some wellies for both of you in case the weather is wet and I always have a stash of white brolly's in the car!
What about indoor shots?
I very rarely shoot inside a venue. Obviously if it is raining or we can't get outside that's different but even so I will still always recommend getting out for just 10 minutes to get some natural light images.
Occasionally a bride will let me know about an area indoors that they love but just be wary as more often than not this is usually an area that is just too dark to shoot.
The difference is often indoor shots have to be taken with flash and although I am very proficient at using flash this never has the natural romantic look that I just love with natural light.
That said occasionally there is an area indoors that I feel totally inspired by. It could be a pool of light in a hall way or a beautiful old window but it is always the light that turns an indoor shot in to something beautiful and of course I will always look out for any amazing light inside your venue.
Should I find some ideas on pintrest?
I do tend to warn brides away from doing this and thankfully my brides almost never send me pintrest ideas. I don't mind requests in the slightest but so often images on pintrest have been taken in totally different circumstances, locations, light and very often with models or 'styled shoots' rather than real weddings.
These images tend not to reflect what is possible with limited time on your wedding day and a shot that you may think takes a minute to set up may actually end up using a large chunk of your couple shot time.
This also goes back to your photographer feeling inspired. With a big list of pintrest ideas your photographer is simply copying other peoples work and ideas and there is no time or space for them to be inspired and create you something unique for you. You will have chosen your photographer because you loev their work so although suggestions are always welcome do trust them in knowing what will get the best images.
Can my mum/dad/friend come along and shoot too?
Nope! There is one part of the day I need you to be totally on your own and that is your couple shots. Any images that I have 'set up' are protected by copyright as my 'intellectual property' bla, bla, bla… but that's not really why!
The main reason to me is that I need you to be totally in the moment. I need you to cuddle up, kiss, listen to any direction but more than anything have some time together just the two of you.
If mum/dad or a friend is there shooting too they are very likely to chat to you as we go along or make you feel awkward or embarrassed, never great for natural, romantic couple shots!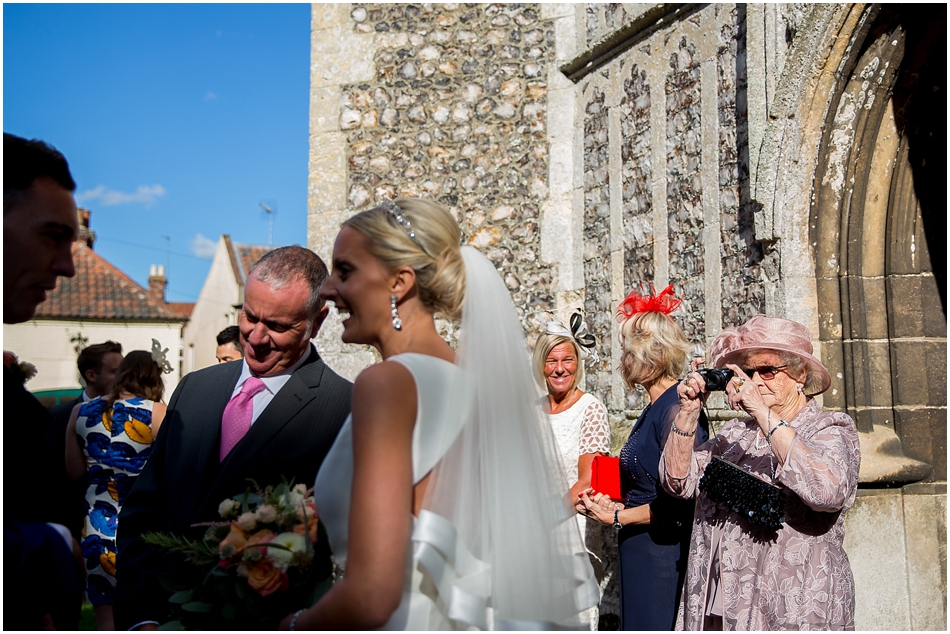 How should we pose?
This is something you actually don't need to worry about. I will always tell you how to pose and if I want something more 'posed' or 'styled' I will set this up 100%.
When I pose you though do try to keep relaxed, often couples can look a little 'stiff' if they have followed my instructions to the letter and are scared to move so give your shoulders a little jig and relax!
The best images of all will be when you are interacting and having an awesome time together. Relax, chat, try to forget I am there and LAUGH these are the most beautiful shots of all. This is just the most magical time on your wedding day and so many of my couples actually say this was their favorite part of the day. That's usually because you will find you spend almost no time together just the two of you as you are pulled from person to person being congratulated and socializing with your guests.
It is so important to me my couples are 'in the moment' I always try to give you a little space and a few moments just to 'be together' within this time. Try not to stand there looking bored, chat to each other, take in your surroundings, talk about your granny's silly hat, take a moment to realise you are now Mr and Mrs, kiss, breathe, cuddle and just be together remembering the sites, smells and how it felt on your wedding day.
I also very much love the 'in-between moments' and you will notice I rarely put my camera down even as you walk or move to the next place. This is because you often relax even more when you think I am not shooting, keep chatting, laughing, smiling forget I am there and these shots will be magic!
A few of my favourite couple shots and inbetween moments…
What time of day should we do our couple shots?
This is really dictated by the schedule of your day and to be honest I can get gorgeous images at ANY time of your day. There a a few rules of thumb though that images are not usually best when the sun is highest in the sky around miday but most ceremonies happen around lunch time and couple shots are often around 2-5pm in the afternoon.
I always try to get your group shots done first and I would say that is quite important to get them out of the way just after your ceremony so guests can relax and wander off (as they so often do!) My favourite time of day to shoot is when the sun is low in the sky, the Golden hour. This creates the most beautiful soft warm light and looks so romantic in your images I adore it and just as it dips we can often get the most stunning sillouettes too!
Images below taken at all sorts of different times of day… high sun, golden hour, grey afternoons… as you can see gorgeous images can be created any time!
How long should we leave for couple shots?
I recommend a minimum of 30 minutes. If we have to travel to your location (the beach for example) then please add that time on.
The more time though the merrier, sometimes couples give me even more time and I have even been at the beach with couples for an hour! The more time we have for this the more epic your images will be.
I do understand though you may not want to spend all that time away from your guests and that is totally fine, this is your wedding day not a photo shoot! 30 minutes is plenty of time to get some beautiful shots.
If you have a summer wedding and the weather is looking good then it's a great idea to have 2 sets of couple shots around 20 mins each, one before your wedding breakfast and one after as the sun is setting and you get that gorgeous Golden Hour.
Make sure your guests are fed and watered and trust me they won't even know you are gone!
Here are a few of my favourite golden hour images,  all these couples let me know they were happy to nip out for 15 mins whenever the best time was to capture the golden hour so I grabbed them at just the right moment to make the most of it…
What about night time images?
Again being a natural light photographer I don't often do evening shots. The environment really has to be ideal for evening photography and the one thing that makes the biggest difference is if your venue or you have arranged some additional lighting. Outside fairy lights or festoon lights or an area full of candles, giant letters or sparklers the more warm, twinkly light the better.
Also these shots are usually better captured at twilight when there is still a little light in the sky as again you get a softer more romantic feel to the images. Obviously it needs to be 'getting dark' so these images are not usually possible for weddings at the height of summer but late Spring or early autumn and these images can be magic…
I hope this post has helped you have a think about your couple shots, understand a little more about how and what I like to shoot and perhaps make you feel a little more relaxed.  At the end of the day all that actually matters is that you have fun together and your images will be the most beautiful they can possibly be.