I would like to introduce you to a colleague of mine, Mally.
Most of you out there won't know that I work with someone during the day and as he is quote shy, he  he does not really like to talk to clients. Mally is in his early 30's (in his years) and has a really naughty personality. He is also extremely clever and rather talkative if he does not get his own way. He is great at keeping me company all day long and sits quietly most days in his spot, in the office next, to the window. He is great at giving his opinion but funnily enough it often matches my own. He is always happy to work late sometimes skipping dinner to stay in the office and will gladly start as early as I like occasionally in the wee small hours of the morning. He is quite ambitious and says when he grows up he would like to be a free-runner (like in the the go cat adverts). He is very reliable and loves gaining life experience only asking for his meals and a bed as payment for his skills.
In Mally's free time he can often be found watching the TV and says football is his favourite but I know he sneakily likes a bit of Emmerdale (I think it's because he was born on a farm). He doesn't get out much but when does he is a very keen bird watcher though he has taken a real dislike to next doors dog. He is a confident chap most of the time strolling in and out of the office like he owns the place and loves to be the centre of attention. His favourite foods are meat, biscuits and rocket (bizarrely). He has many many toys that he enjoys playing with in the evening but generally loves nothing better than cosy nights in on the sofa. Although he seems tough, he is a big softie at heart…
…meet Mally.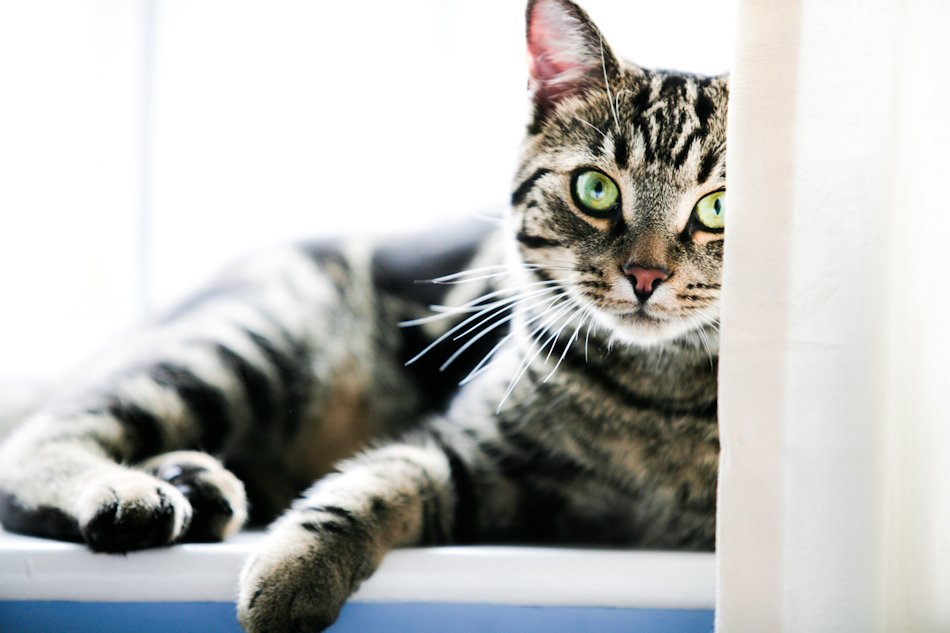 …the one person who stops me going mad all alone in my office during the week… although reading this post back, maybe already have!