For a while I have wanted to tell you a little more about my favourite wedding blogs out there but there are so many I have not been sure quite how to do it!  I can't put them all in 1 post as it would be a rather long post and I just can't cut any of my favourites out as I want to show you them all, so contemplating this in bed this morning (told you I live, think, breath, SLEEP photography!) this is what I have decided to do: Each month, on the last Friday, I will showcase my favourite 3 wedding blogs that month. I will tell you a little bit about them, why I like them, what they have to offer and any posts I have had featured will be linked at the end of each write up.
Wedding blogs I feel have really begun to revolutionise the wedding industry and I think the biggest way they are all doing this is by saying (in a very loud voice) 'have YOUR wedding, YOUR way!' Long gone is the time to have what is expected of you, to go with tradition or to allow your mum to make some of the big decisions for you. Now is the time to have a black wedding dress if you want it, multicoloured bridesmaids dresses if you feel like it, or an intimate ceremony with just the two of you if you are an old romantic. The message coming from all these fabulous blogs is 'do what you want and here are some ideas to help you achieve it!'
With wedding blogs now such a huge business it amazes me that so many brides know nothing about them. They are designed so that you can follow them religiously and there is usually something new to see everyday, or check in every now and again to see the latest fashions or dip in and out of the posts that interest you most. I am afraid  I am the former and I'm not even a bride! They are jam packed full of advice, ideas, gorgeous imagery, the best wedding vendors in the country and competitions to win everything from your favors to your photography; what bride would want to miss all that?!
Some wedding blogs are more established than others, it does not necessarily mean these are any better just generally that they have been going longer so I will post 1 biggie and 2 that are a little closer to starting out each month for you to see.
Whimsical Wonderland Weddings ~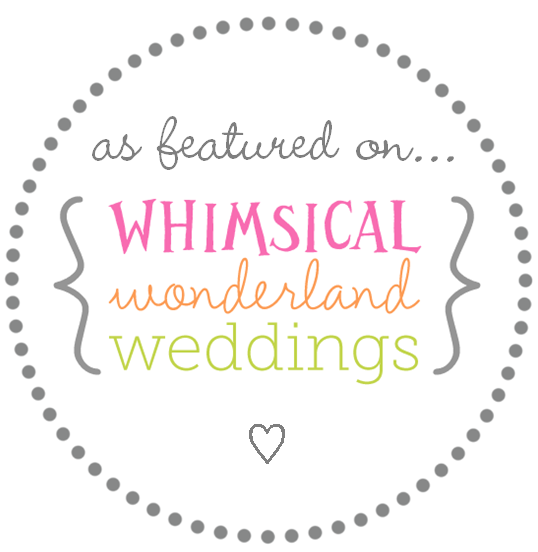 Owner, writer and all round inspirational lady (and mummy) Lou runs this beautiful blog. Having been going around 1 year Lou has very quickly established her  blog as one of the best in the industry for gorgeous real weddings showcasing beautiful photography from the UK and across the pond. Her aim to bring an eclectic mix of wedding inspiration to her (rather large) following and is scattered with some of the most interesting wedding ideas around.  Along with real weddings she takes a lot of time to showcase the best wedding vendors out there and as her blog has gone from strength to strength every month as has the distinctive style and beauty of the weddings and inspirational ideas she likes to showcase. This is the blog for anyone looking for beauty and romance to feature in bucket loads on their wedding day.
Blog ~ www.whimsicalwonderlandweddings.com
Facebook Page ~ Lou Whimsical Wonderland Weddings
Twitter ~ @W_W_Weddingblog
I am proud to have had several features on this awesome blog…
Annika & Jim a 60's themed wedding PART 1 / Part 2
A Winter wonderland Rock the Frock
Next I would like to tell you a little about one of my favourite new blogs out there that is going to be a biggie!
Times Two Hearts ~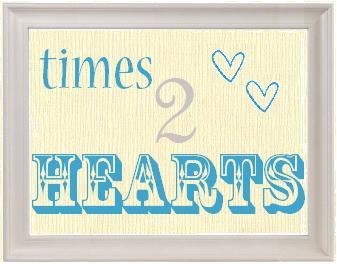 Run by the lovely and rather gorgeous previous bride Lizzie this is a great blog written by someone who has been through the process and now LOVES to help and inspire other brides. She tells her own story through so many of her posts so it really feels like this is the wedding blog with a big heart. She had the most beautiful intimate wedding and is now loving life with her rather supportive husband.  She has some great personal stories on the blog about budget, doing elements of the day on a shoe string, a new post with advice from a real wedding planner and in between it all lots of lovely photographs! She also blogs about her finding at weddings shows and her regular fashion post, Fashion Thursday,  is great for the bride wanting to keep bang up to date. This blog I feel is the blog for the down to earth bride who wants some help, advice and reassurance in the planning process along the way from a wife who has been there and done it!
Blog ~ www.timestwohearts.co.uk
Facebook ~ Times Two Hearts
Twitter ~ @timestwohearts
I am thrilled she has featured one of my favourite Engagement Shoots and Weddings from 2010 and a post about 'How to Choose your Wedding Photographer.'
Paul & Julia A Cathedral Enagement
Paul & Julia An Elegant Wedding Part 1 / Part 2
How to Choose Your Wedding Photographer
Finally today I would like to feature a blog I only came across in the last couple of months but has come to be one of my 'check everyday' blogs!
Bridal Musings ~

The rather beautiful (check out her profile pic!) and talented Elizabeth owns, writes and runs this fabulous blog. Elizabeth got married last August and much like Lizzie caught the wedding planning bug prompting her to start to write this gorgeous blog! Her strap-line is 'A Chic Wedding Blog' and oh my goodness if there is one word to describe this blog it is 'Chic'!  The blog almost has French feel to the design and along with every post being chic and classy this is the blog for the elegant bride. Elizabeth has a great writing style and the blog is really well designed so that you can just check out the posts that most interest you. Fairly new to blog-land I feel that Bridal Musings will soon be one of the biggies fueled by what feels like very carefully selected shoots and posts for her specific readers and with the most lovely personal stories about her own wedding day with her 'Prince' it is a blog you will be itching to check every single day.
Blog ~ www.Bridalmusings.com
Facebook ~ Bridal Musings
Twitter ~ @BridalMusings
I am also thrilled to have been interviewed for the beautiful Bridal Musings blog in her 'A Glimpse Behind the Lens' post.
A Glimpse Behind the Lens Interview
So that finishes this months FIRST wedding blog feature. Please remember all these ladies do this for you so they would LOVE you to 'like' them on Facebook and if you see a post you like on their blogs please take the time to comment they will love you for it!