Happy Mothers Day to all the lovely mums out there!
This weekends personal post just had to be about Mothers Day! It is thought that Mothers day may have originated around a custom of worshiping the Mother of the Greek Gods, Cybele,  quite apt as and Mothers kind of are Gods, aren't they?
Sadly I lost my own mum in 1999 which was an unbelievably sad time. Almost 12 years on I remember my Mum every single day in so many aspects of my life. I find myself still wishing I could tell her when I have had some good news or ring her crying when it is bad news! This is not a sad post, far from it, but a post to remember all the amazing things my lovely Mum ever did for me and a hope that after reading this you will all hug your mums that bit tighter this Mothers Day.
My Mum always got the same for Mothers day, a new book and a bunch of daffodils which were her favorite flower. One Mothers day in particular I remember having a friend to stay and getting up extra early to make her breakfast in bed. This consisted of raw bacon (I had never used the grill!) and rather runny eggs! But she ate it (or hid it well that she didn't) and made me feel like the best daughter in the world!
My Mum is one of the people who I feel really had a huge part to play in why I set up my photography business. As a family my Dad was also very much in to photography but when looking through out family photos I have only ever found one shot of my mum and I on our own together which was taken when I was three. This has always made me a little sad as I wish so much that we had had a shoot together, Mum and daughter and this is why I find my job so unbelievably rewarding. To catch that image of a family all together, being themselves and happy is the greatest achievement in what I do. It is made even better by a natural laugh, a funny moment or a fond look and these are the images I always love the most. To be able to give that amazing image to a family and knowing that it will be in their family for years and years to come to look back on and remember is the biggest payment of all. Loosing my Mum made me realise that it is our photos that are the only thing we have to look back on when the memories have faded.
So I would like to share with you my most precious possession, the shot of my Mum and I when I was three that lives next to my bed and I look at every night before I fall asleep.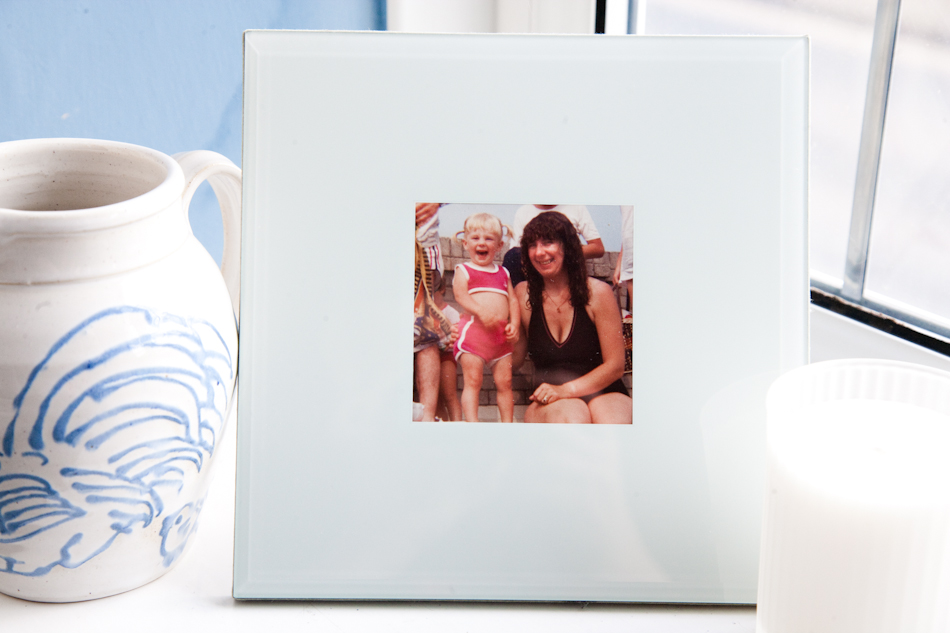 To my mum… thank you for being the best and I miss you every single day. x
To my readers… hug your mum extra tight this Mothers Day x