This is a question I get asked all the time so I thought I would write a blog post about it to give you all some ideas. The advice really will be the same for a Lifestyle Shoot, Child Shoot or Engagement Shoot. They advice ill not really relate if you are having a boudoir shoot, baby shoot or fashion style shoot as I would have different suggestions for these so please get in touch.
Many people think that as my photography style is very natural with all my images taken outside then I will just capture you as you are on any normal weekend. Although it is important to keep things natural you almost have to make a little more effort in order to tie your images together and look a little more polished than in normal life! Try not to think 'The Royle Family on a trip to the seaside' but 'The Boden catalog come to life!'
The best way I could think of to do the post is to split it in to points and to give you some examples of what I mean in photographs these will be people who 'have' got it right rather than people who 'haven't!'
Clothes ~
I always recommend that you keep clothing fairly casual. Not slouching round the house casual, but Sunday Lunch at a country pub before a walk kind of casual! I always think fitted clothes work much better than anything baggy as this can look a bit like a 'block' in the photos and make people look larger than they are or dominate the images.  For all members of the family I always think denim looks great and I recommend nothing with large logos on, bold print or pictures as these can really distract from the image.
For the ladies perhaps fitted Jeans, white shirts or fitted jumpers look great. For the gents – jeans, casual trousers and again slim fitting jumpers, causal shirts or plain tea shirts look great. For little girls put them in something cute and girlie, a little summer dress or dungarees with a flowery top underneath always look gorgeous. For little boys something similar to their Dad as this will tie them together in the shots so jeans, dungarees, little shirts and jumpers. For teens I generally say let them wear what they are comfortable in, if they are not comfortable they will not relax or enjoy the experience  but generally I would use the same rules as above and nothing 'too' fashionable. Most teens will be happy in some jeans and nowadays check shirts are in fashion or a plain tee shirt with a cardigan something like that.
When it comes to colour this is where a little attention to detail goes a long way. I always recommend that you don't 'match' but all wear similar tones. Try not to wear black as this can look quite harsh in the images but you could perhaps think all blues and browns or blues and greens, maybe natural tones like jeans with whites and taupe colours. If you are all wearing colours that go together this really ties the images together for a more unified look without looking too contrived.
The perfect Autumn Engagement Shoot outfits smart casual which was perfect for our urban city location…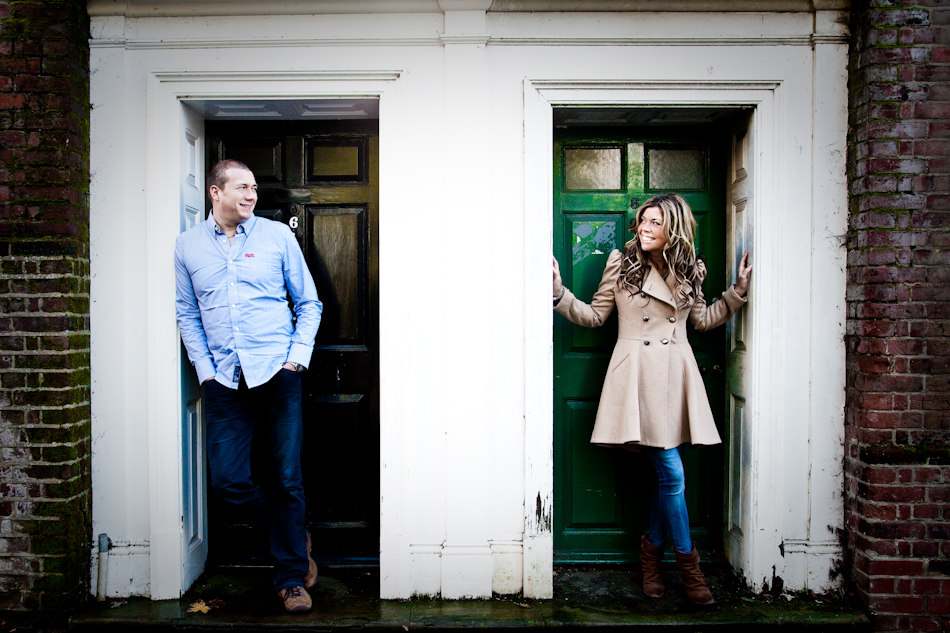 A few different colours going on but they all look great together for this vibrant beach Lifestyle shoot…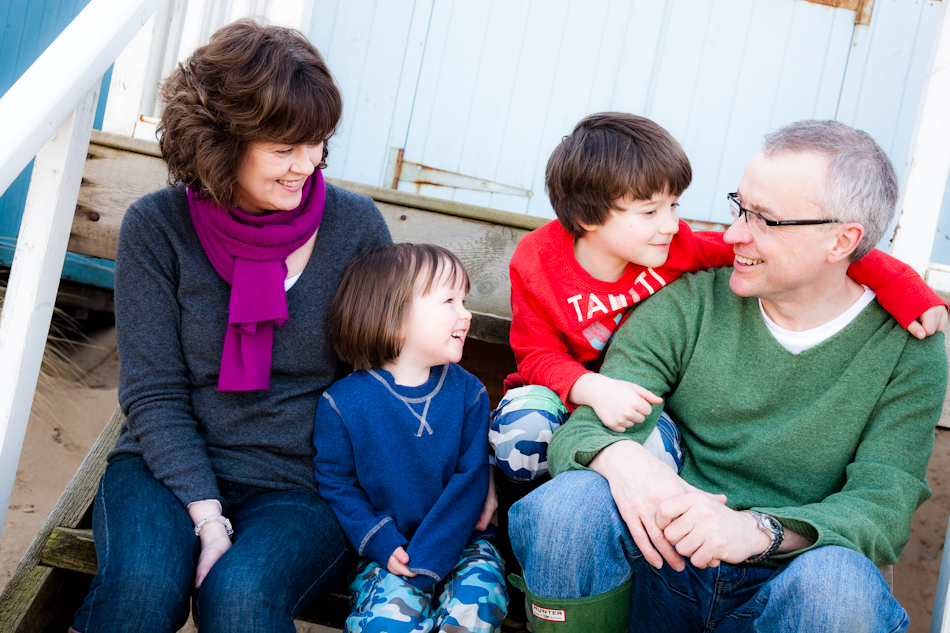 This little family have got it spot on all similar colours nice and neutral. Mum and Dad in blues and white and the little girl wearing some pink with her blue to keep it girlie. Also love the flower and clip accessories in Mum and little girls hair…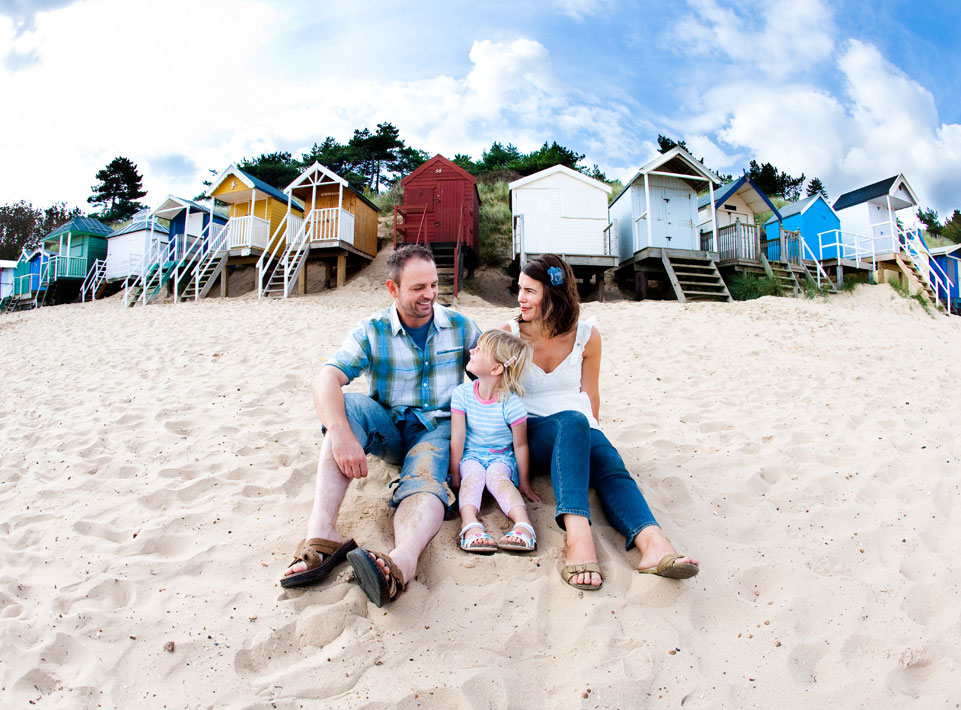 These Children looked fab for their lifestyle shoot. Although I don't usually recommend it the boys looked great in their matching fleeces and the little girls one the same but in pink and white broke the colours up whilst unifying the three children…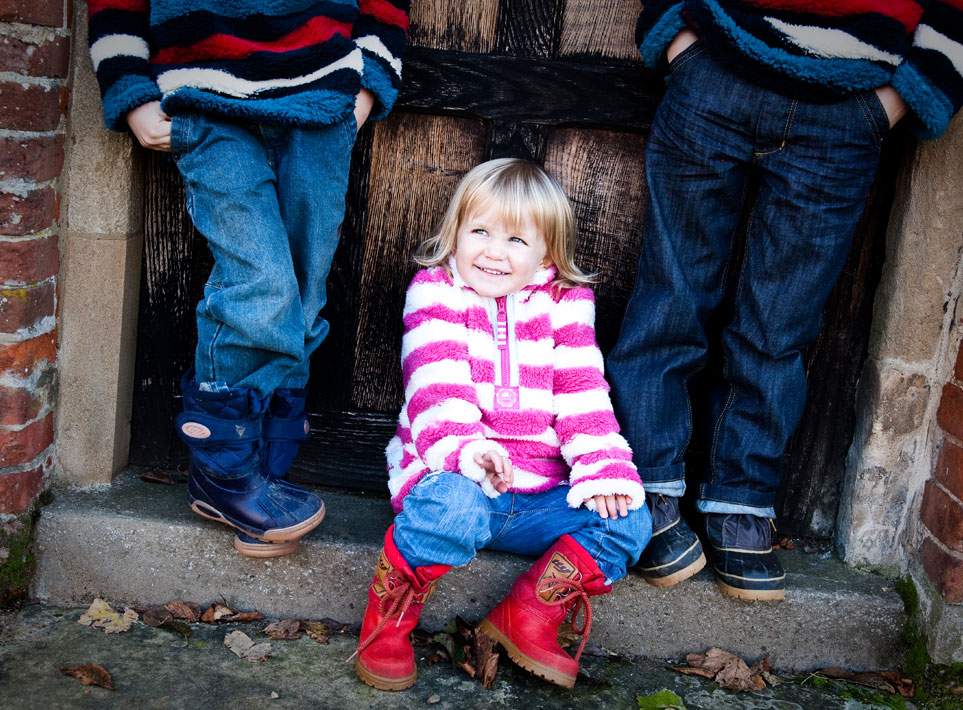 The perfect outfits for our Beach Engagement Shoot in February. Layers and wellies with scarves to finish the look…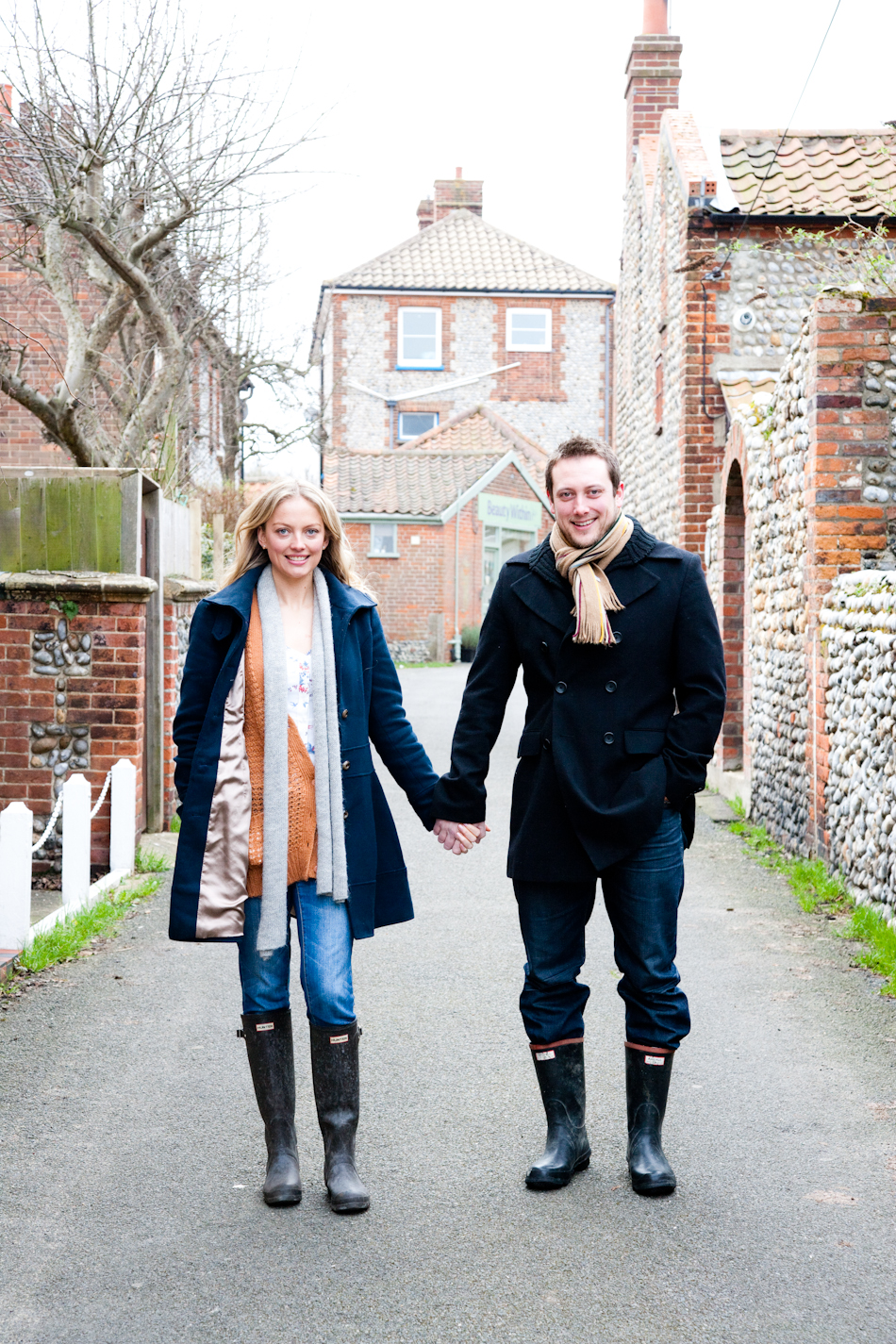 These little girls looked adorable in their little denim skirts and white tee shirts casual but still pretty for our trip down to the river to fish…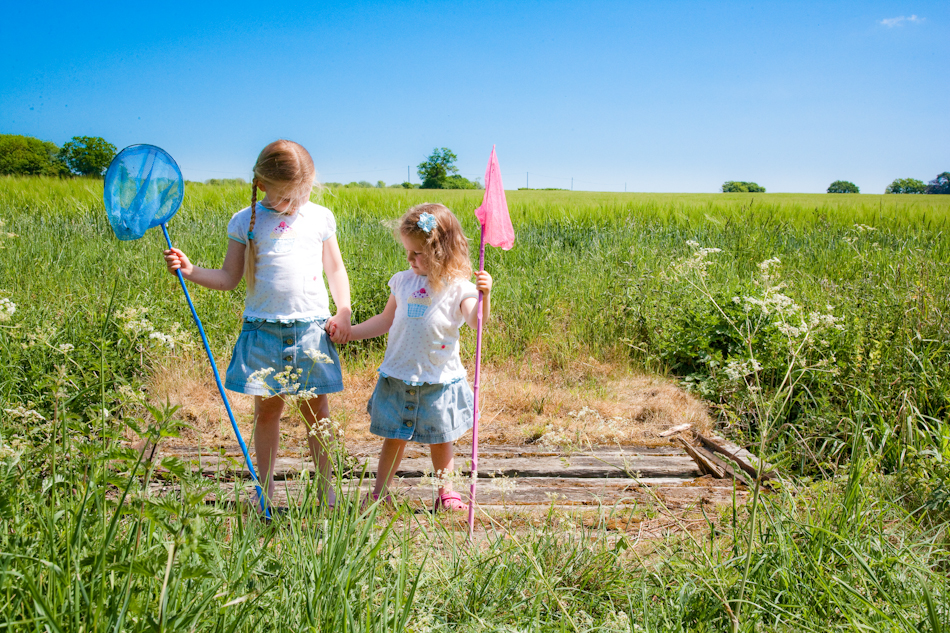 Fantastic summertime Engagement Shoot outfits. Blues and whites and Louise's little summer dress looks gorgeous against the beach huts…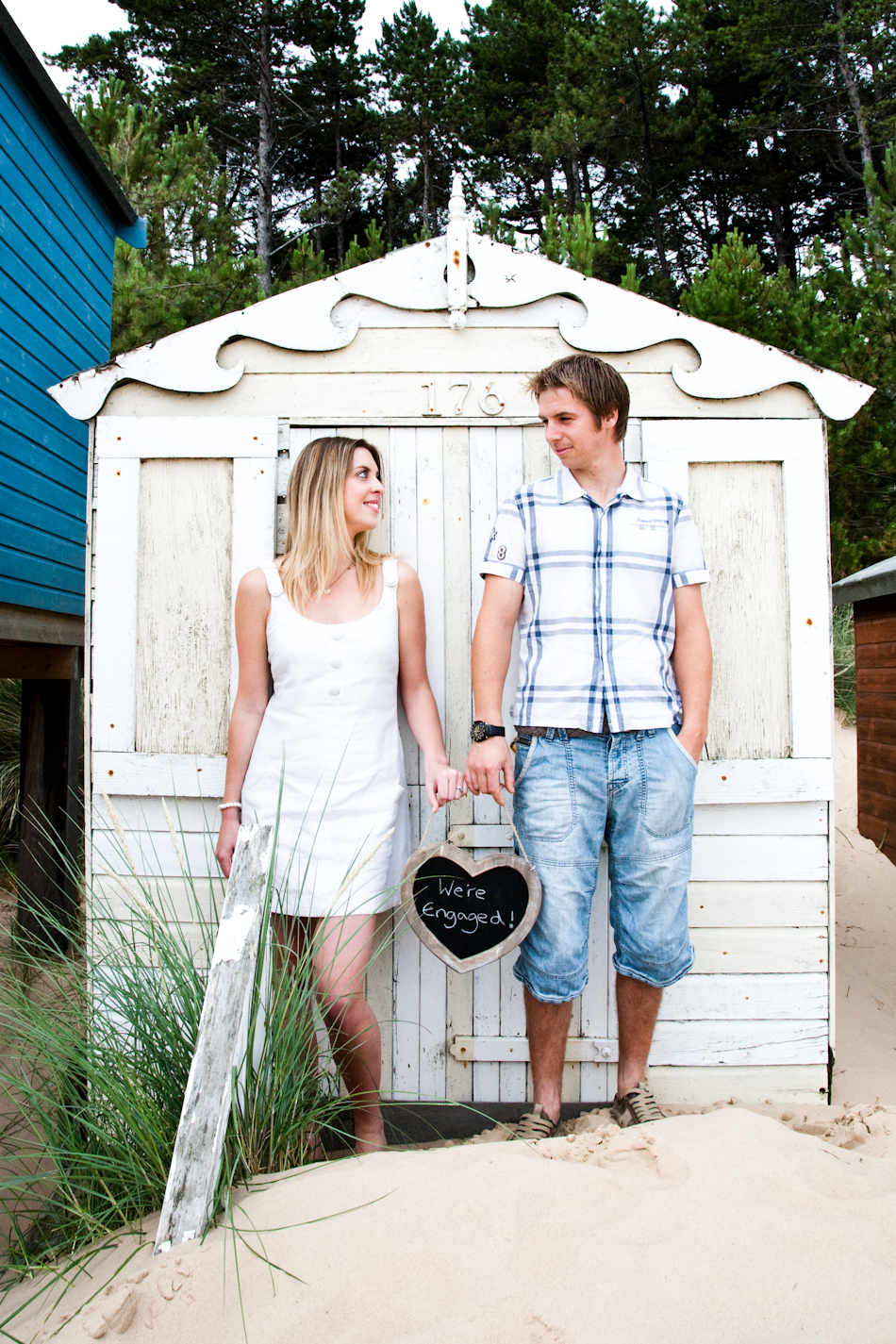 Shoes ~
My favourite type of shoes for clients to wear are boots, this could be all of you in wellies in the winter, or more casual knee high boots for the girls in the autumn and spring. In the summer flip flops look great for all the family. I wouldn't recommend 'shoes' ideally as they can look a little too formal and out of place especially down the beach or in the woods. Trainers are fine but ideally not sport trainers that are generally bright white but perhaps the more fashion trainers in browns and greens etc.
Wellies always look great…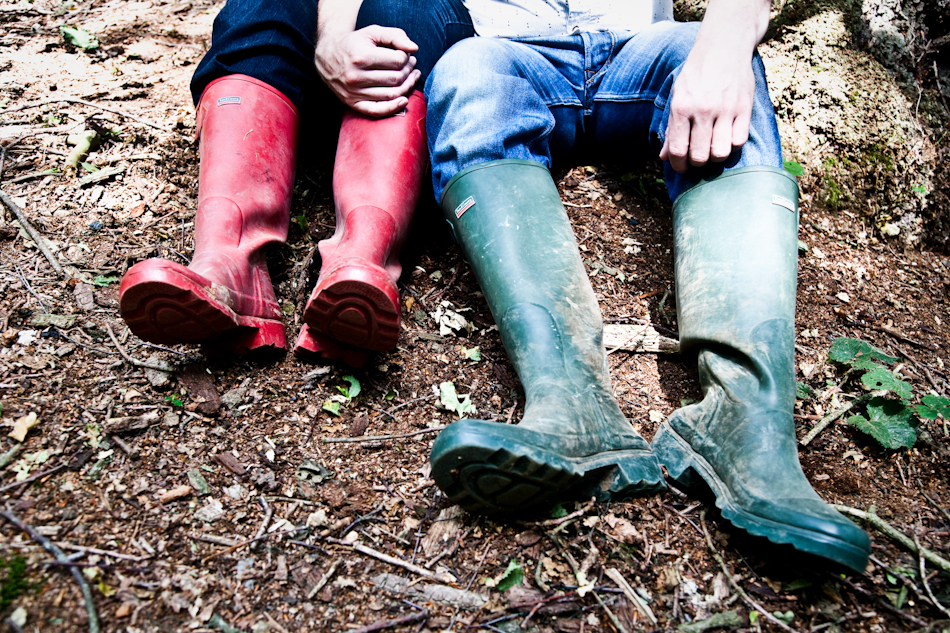 These purple boots were perfect with her bright red tights and kept this little girls feet toastie warm…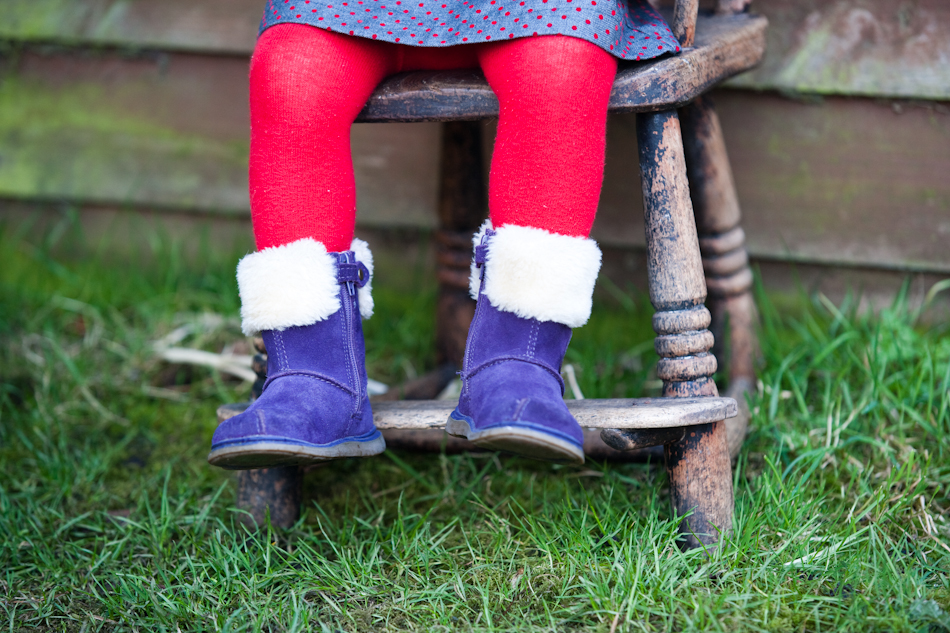 These kind of trainers are great fun and always look lovely in shots as appose to bright white sport trainers…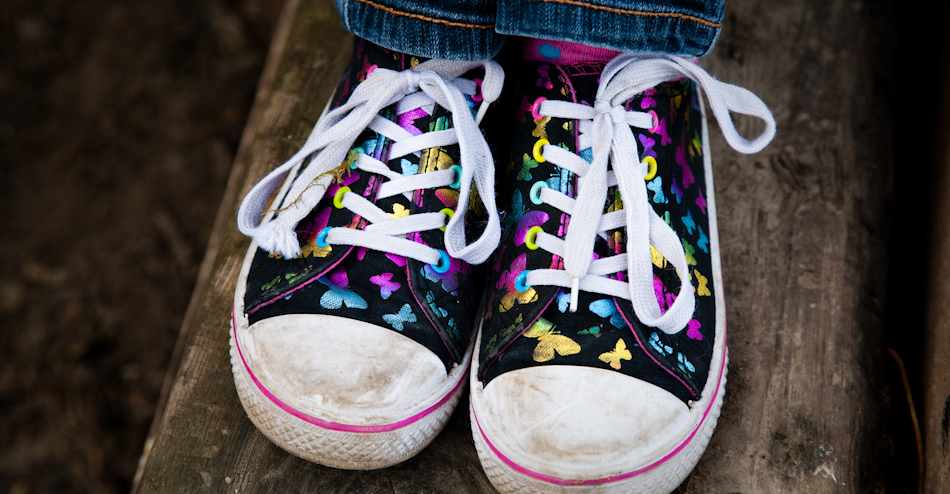 These wellies made this shot on the beach…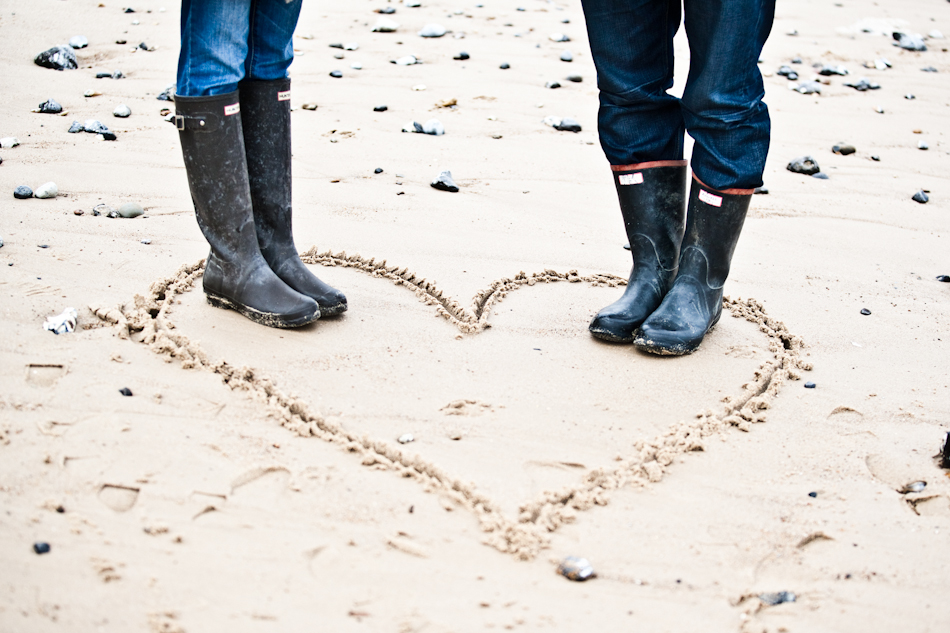 Accessories ~
Accessories are a great idea, and can really easily change the whole look of an image without changing your outfit.  Scarves work really well whether a winter or summer scarf they are a great way to add a splash of colour to some of the shots. Hats are great too but in the summer caps or wide rimmed hats can cast too much shadow on to your eyes so steer away form these. A beret or knitted bobble hat in the winter can look fantastic or in the summer if you are super confident cowboy hats are in fashion and maybe a little bonnet for little girls. For the ladies I also think jewelry looks lovely, colourful dangly earrings can frame your face or a long necklace can add interest to your clothing. Not too much jewelry though 1 or 2 pieces or it can look a bit overpowering and be sure to think casual costume jewelry rather than your expensive diamond necklace!
A bright scarf can add some interest and bring some colour in to the shot…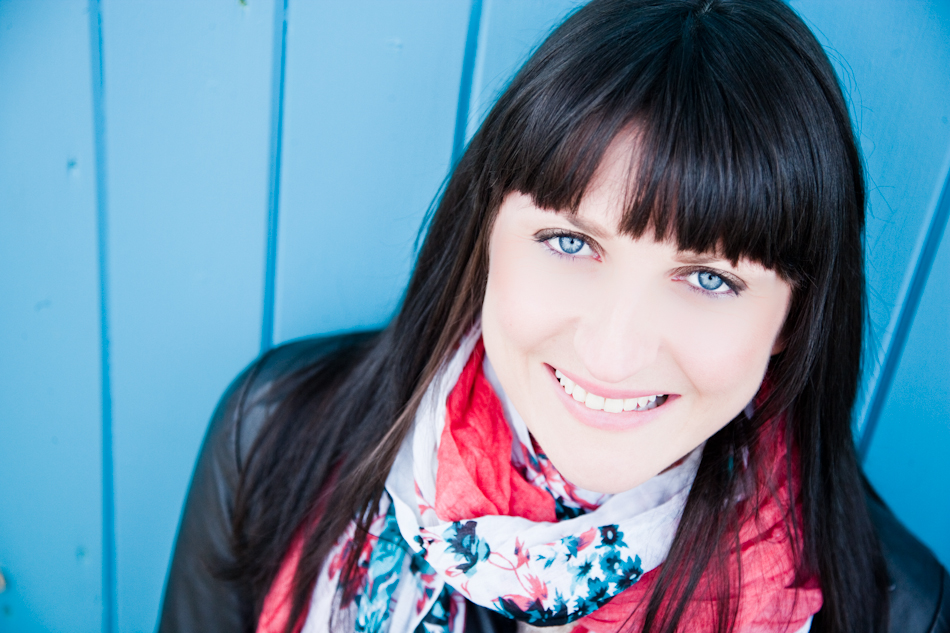 This little boys outfit was perfect for our trip down the farm in the rain and his little hat sets off the image perfectly. and bring out his blue eyes…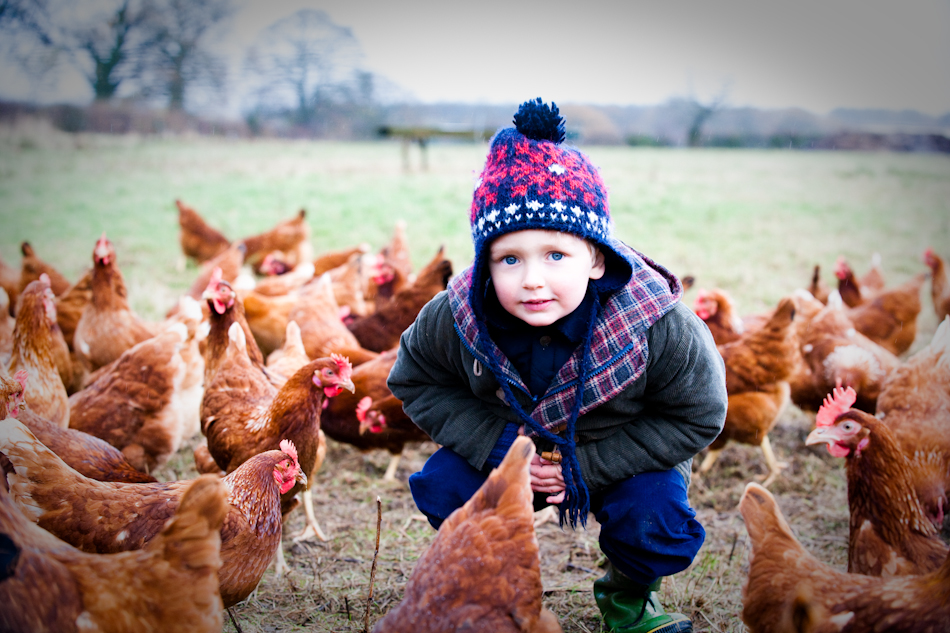 This colourful hat was perfect with the scarf to frame this teenagers face and ties in perfectly with the pink beach hut behind her…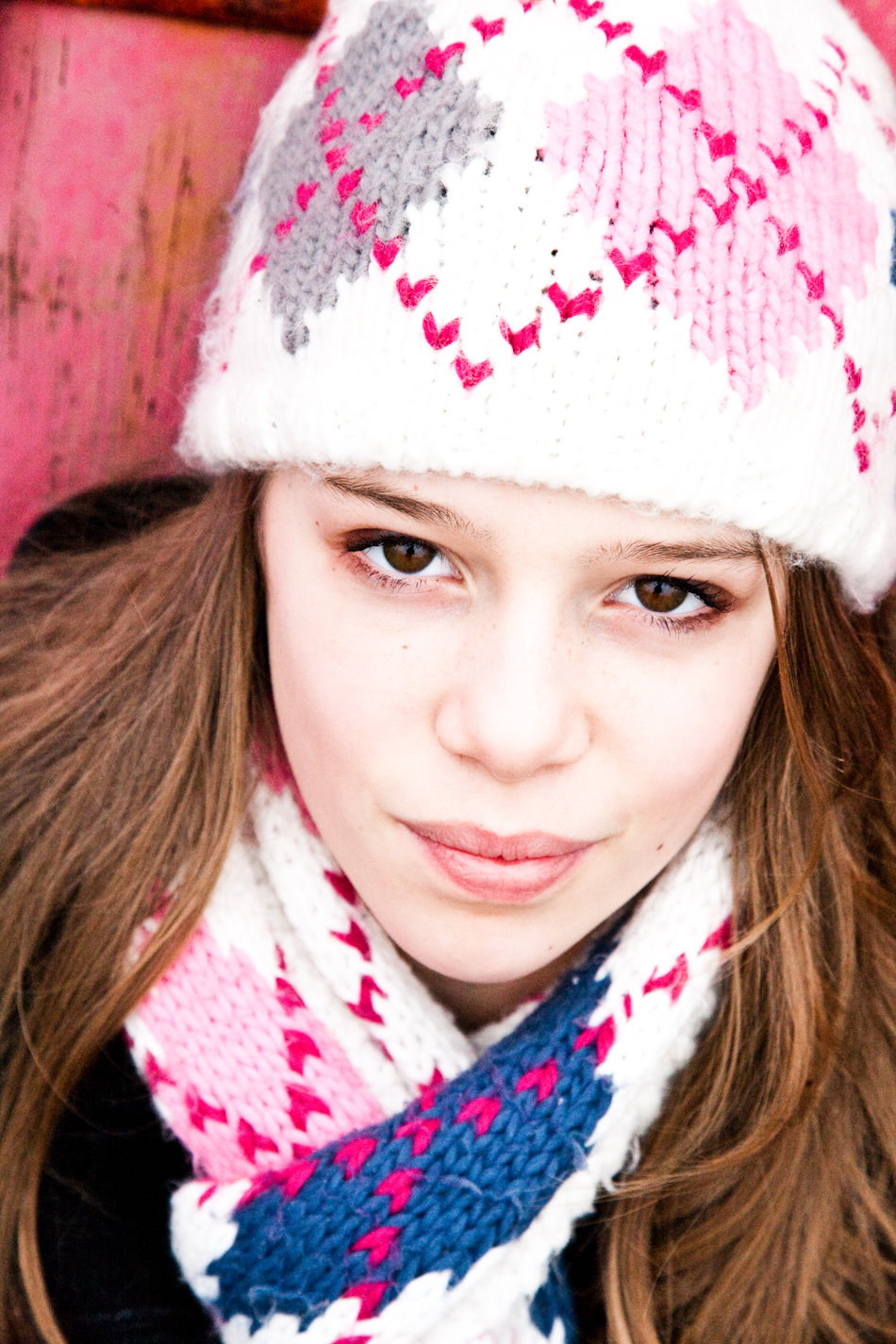 Think outside the box, this little boys tie is something I would not have thought of but it makes this shot as he looks a bit like a rock star chilling out!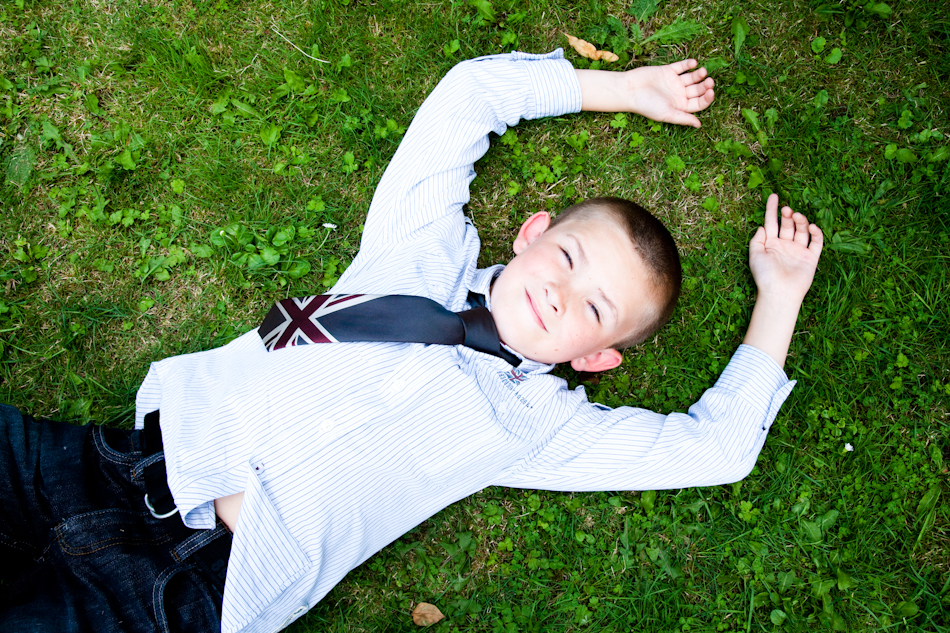 Hair and Makeup ~
Obviously this is really for the ladies or teen girls but again I think this is a really important point. I always recommend that you wear some makeup even if you don't usually as any facial lines, bags,veins etc are always exaggerated on camera.  For the people who don't wear much makeup some concealer can do wonders Some brown mascara will really frame your eyes and be  sure to use  a little colour on your lips, gloss always looks best as they can come out a little washed out on the final images.
If you are the kind of person like me who always wears makeup then be sure to apply is especially carefully so as not to be able to see any streaks or clumps of mascara etc. Try to keep it fairly natural but use a little more than normal.   Keep our colour pallet as neutral as possible for eye shadow think browns or creams rather than colours which can come out quite bright and will date quickly and keep eyeliner quite light.  I do though always think a little blusher looks great and some colour on your lips , gloss works especially well.
When it comes to your hair I always think down or half up looks better than tying it all back which in a photo can look a little harsh. Natural styles work well and a bit of volume or curls are gorgeous.  For little girls again I always think down looks best but little accessories like clips or a hair band can look really pretty.
If you are at all unsure I can arrange a makeup artist for you which always gives a really gorgeous polished look to the images.
A great example of how professional makeup can give a gorgeous polished look to your images…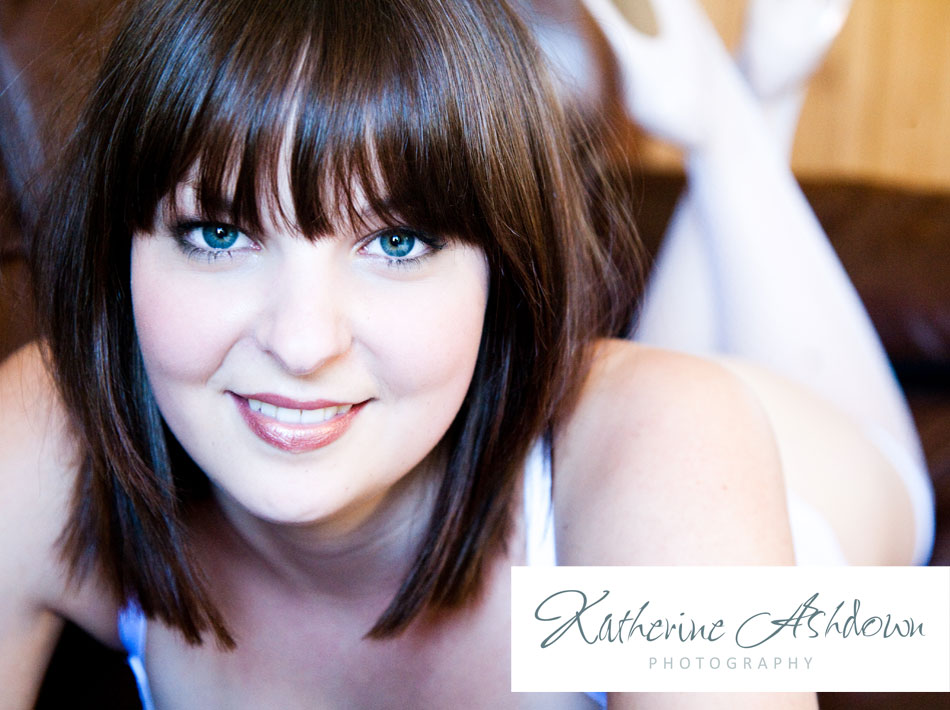 Lucy's hair looks gorgeous in this shot, natural but beautifully styled, her neutral makeup also looks perfect with her outfit…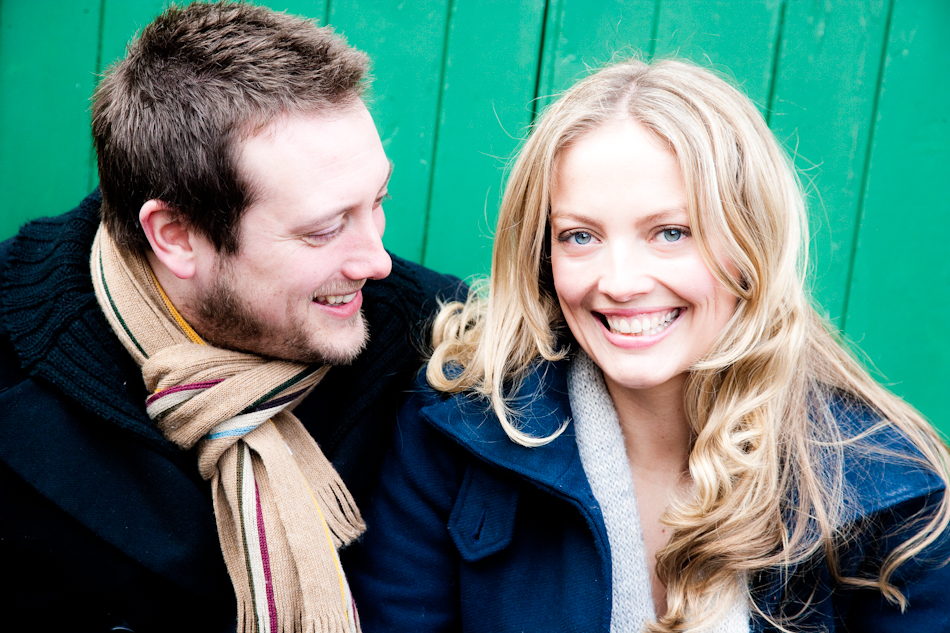 This blue alice band is keeping the girls hair off her face whilst injecting some colour in to the shot which works perfectly against the brick back ground…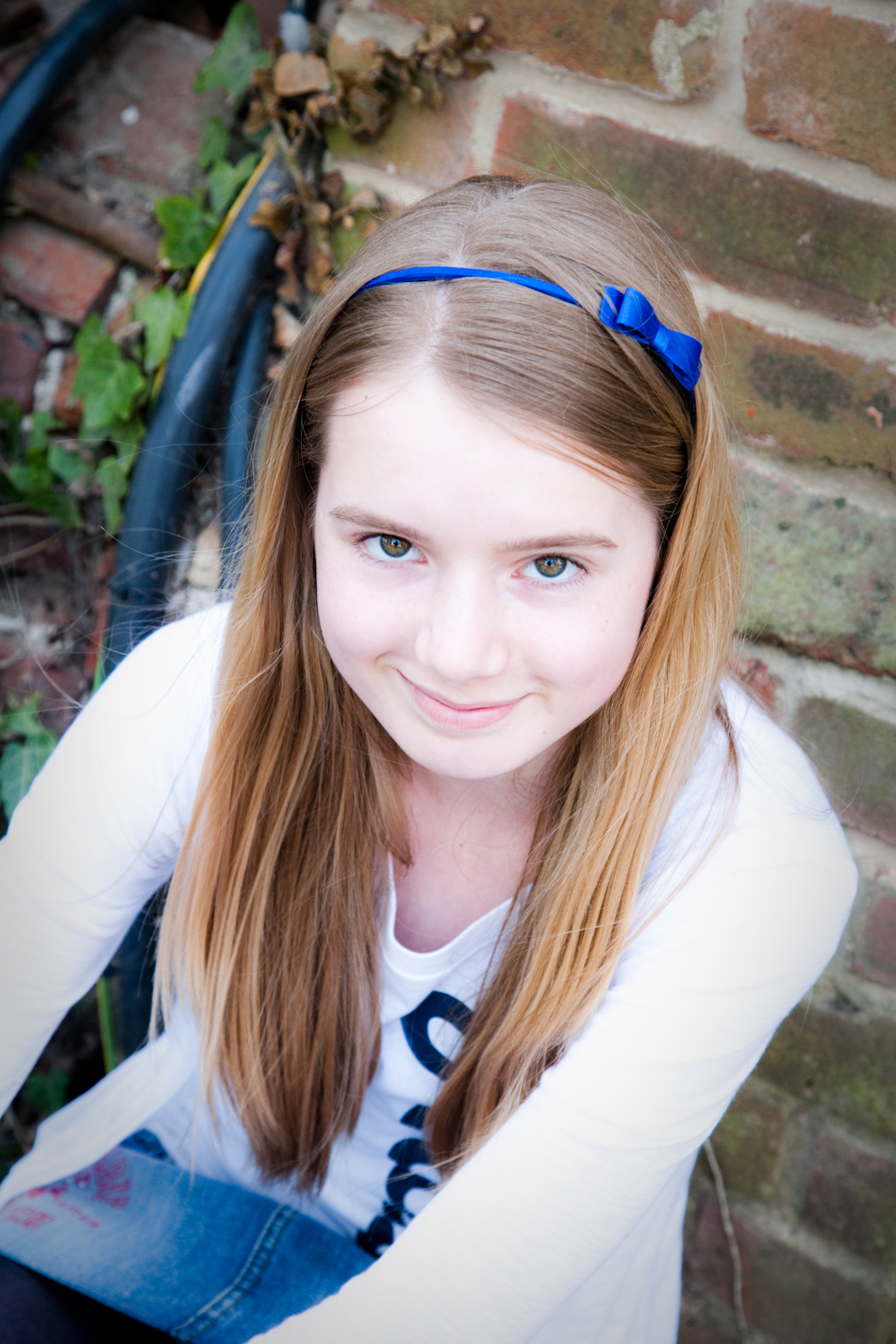 Please do not feel you have to follow these points to the letter.  They are suggestions of what I feel works better in shots  but even if you take a few of the points on board this will make a big difference to the over all finish and look of the images.  If you would like any further advice than do get in touch.