'Like' me today on Facebook and I will give £1 per new 'like' between 9am and 5pm to Comic Relief! Starting number of 'likes' 371, updates will be on Facebook and Twitter! Please read on to hear about other amazing causes I have given to this year I think you will find them inspiring too.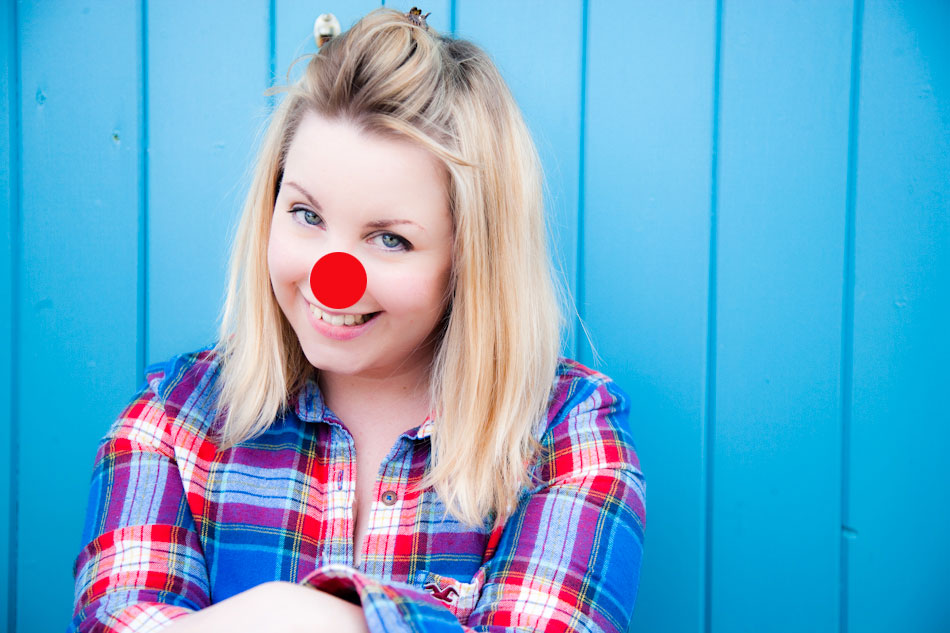 I have been totally inspired recently by the efforts people around me have gone to for comic relief. I'm not sure if it is because I am getting older or just that I am noticing more but Red Nose Day seems to have become pretty awesome. I think this is also down to the amazing celebrities who have just done so much. I am a huge fan of radio 1 and so followed their Mount Kilimanjaro climb last year very closely donating each day to the cause. This year I have also followed the fantastic dessert trek and again with just £5 the figure to save someones sight I made sure I gave to this too.
As a nation I think (and hope) that we have become far more aware of the issues people face living in different parts of the world. With the horrendous natural disasters in recent years such as the Boxing Day tsunami, Hurricane Katrina which tore through New Orleans and the American Coast and the most recent Earthquake and tsunami to hit Japan, it has become clear that our earth and life is very fragile. Indeed we should not just be happy with what we have but also incredibly grateful for day to day essentials, water, clothes, food  and a roof over our heads. It seems obscene after watching some of the most recent documentaries such as; Kevin McLeod in Mumbai; the recent 'A Passage Through India' with Caroline Quentin; 'Rich Famous and Slumming it' with celebrities such as Samantha Womack and Reggie Yates and the most recent Dessert trek with Ollie Murs, and Lorraine Kelly; that each week I do the on line Tesco shop without even thinking about it and an abundance of food is delivered directly to my door.
We would all love to help I know but live, business, children, mortgage repayments all get in the way don't they? Someone once told me you should never walk past a  collection box for a good cause without giving something. This post is not to preach or make anyone feel that they are not doing enough but I personally feel strongly that we should all do something however small. If we all did a little something; skip your morning latte ~ give £2; leave the steak off this weeks shop ~ give £5, take the time to shop around and save money on your car insurance ~ give £30, then the world would be a better place.
So I thought I would tell you about a couple of the causes that I will be giving to this Comic Relief and as they have inspired me, perhaps they will inspire you too?
Chris Moyles 50 hour radio show ~ Chris and Dave on Radio 1 have now beat the 50 hour target and raised 1.8 million! They are asking you to text the work 'chris' to 70011 to give £1 (plus this will cost you your standard network rate) Chris Moyles with no sleep? This has got to be worth a £1!
The Desert Treck ~ 5 days of trekking through the desert for Comic relief. If you watched this totally awe inspiring show yesterday evening then do give to this amazing cause. They are not far off 1 million! To give see HERE.
Kiva ~ This is totally amazing! A charity set up on line to give people who want to start a business, but need a small loan, a helping hand! You can sponsor someone from as little as $25 to help them buy equipment, crops etc and the best part about it is that it is not a gift but a loan so you would be repaid and then you can do it again to help someone else. I am awestruck by this idea, running my own business I love that these people are not asking for a hand out but a leg up to help them simply do what I did and allow them to earn a living on their own. To loan to a business click HERE.
Finally I would like to offer an incentive of my own to everyone reading. For sometime I have been slowly gaining followers to my facebook page and I am grateful for everyone who takes an interest in what I am doing. As a free form of advertising that has been very successful for me I would like to give something back. For every new 'like' I get between 9am and 5pm today the 18th of March I will give £1 to comic relief. I have started with 370 followers and it would be fantastic to get to 400. So please suggest me to friends, talk about me to work colleagues and badger your family to simply click 'like' on my page HERE.
I will monitor this throughout the day and place figure updates on Facebook and Twitter. Thank you for taking the time to read and give and hopefully 'like' me! (surely this picture alone is worth a £1!)
PLEASE NOTE THE TARGET IS TO GET TO 400. THE TOTAL WILL BE CAPPED AT £129 = 129 LIKES, TOTAL 500, JUST IN CASE IT GOES MAD!