Yesterday afternoon I travelled over towards Great Yarmouth to meet a couple at a Scratby beach which I had never been to before. As a photographer this is always so exciting, a whole beach of new backdrops to explore and shoot, new ideas and inspiration under every rock!
It was a windy and bleak day at the beach but these are often the best; blank skies, grey sea and the colour coming form the orange sandy cliffs, grey blue rocks, dry grasses and the couple themselves. With the 2 dogs, Lou Lou and Abby, we pretty much had the beach to ourselves and I had a fantastic time shooting this gorgeous couple and playing with the dogs. This is their sneak peek but I cannot wait to show you the rest when they are ready.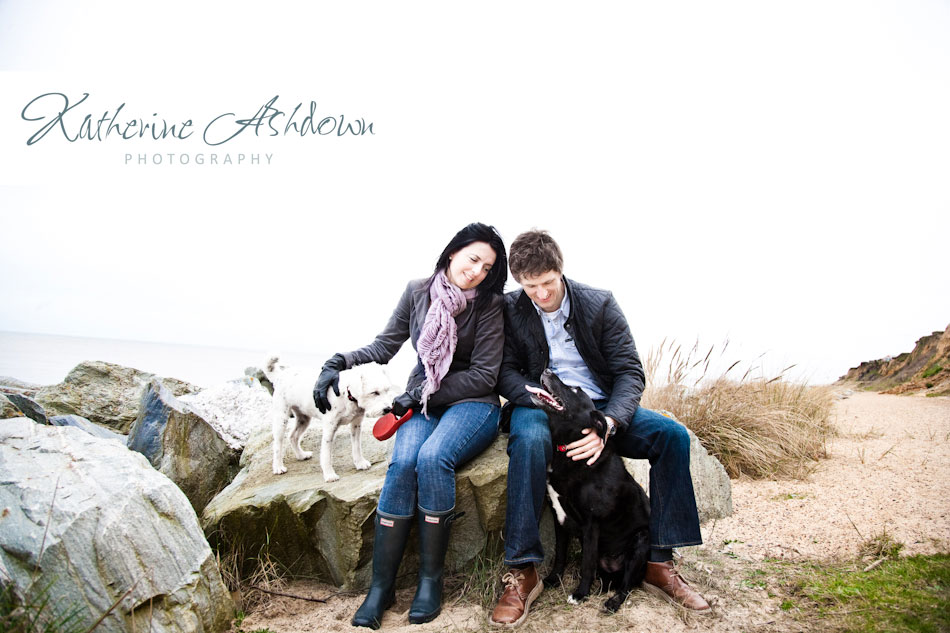 A big thanks to Ellen and Chris and to Lou Lou and Abby for being perfect little models!