James and Laura are getting married next April. They wanted to have an engagement shoot before the weather turned this year so we met yesterday afternoon on the most gloriously sunny day at one of their favourite locations of Sheringham Park.
They are a lovely laid back couple and so were relaxed before we even started but James by his own admission doesn't love having his photo taken… in my experience not many men do! Its always so much easier than people expect and we simply had a lovely walk round the park capturing some gorgeous moments between them at some of their favourite landmarks.
It was lovely to get to know them a little better before their wedding day and hear more about their amazing proposal in BRAZIL! As it was a Thursday the park was pretty quiet so we really had our pick of all the gorgeous places to shoot and I had lots and lots of favourites from this shoot including some stunning shots in the pine trees towards the beginning.
They are so easy with each other I decided to keep it simple as I just love this romantic shot of them getting cosy in one of the monuments we passed looking over the sea.
I seriously can't wait to get back to the beautiful Chaucer Barn next year for their wedding but for now here is one of my favourites…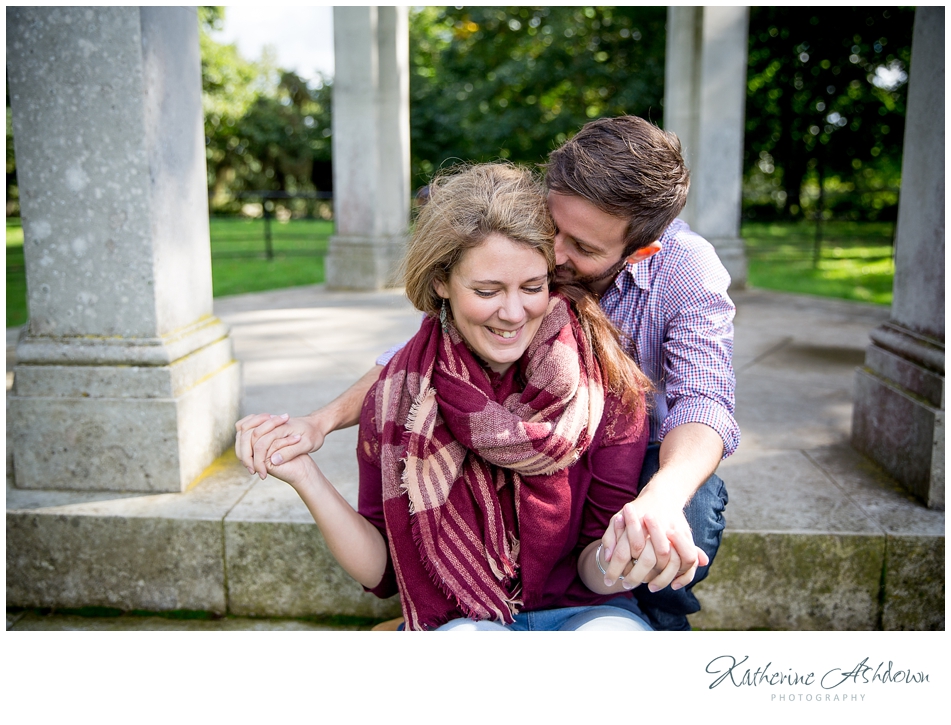 Thanks for a great shoot guys, I hope you enjoyed your afternoon tea and I can't wait to share the rest in a few weeks time!