On Friday afternoon I headed to meet Ben and Gabby at the coast for their engegement shoot. Gabby and I had exchanged a few emails about choosing their location for the shoot as they really wanted to capture the fun within their relationship.
We discussed powder paint fights, picnics boat rides and much more but the day came around a little quickly and with a busy job and wedding planning we hadn't managed to decide on an activity to bring some fun.
Neither of us needed to have worried, this couple did not need powder paint fights, picnics and boat rides, they brought the fun all by themselves! I had an awesome time with this couple and a usual 1-1.5 hour shoot quickly turned in to 2 hours as they were just a joy to photograph. Gabby brought her freckles and Ben brought his tattoos, two of my favourite thing to shoot!
Ben and Gabby kept each other laughing, we played a few silly games to get them relaxed and I simply shot the magic in front of my lens including some gorgeous romantic images!
I struggled to pick a favourite for their sneak peek as I selected lots of great fun shots that we captured but something just kept pulling me back to this black and white shot they just look so relaxed and so happy that this is my sneak peek…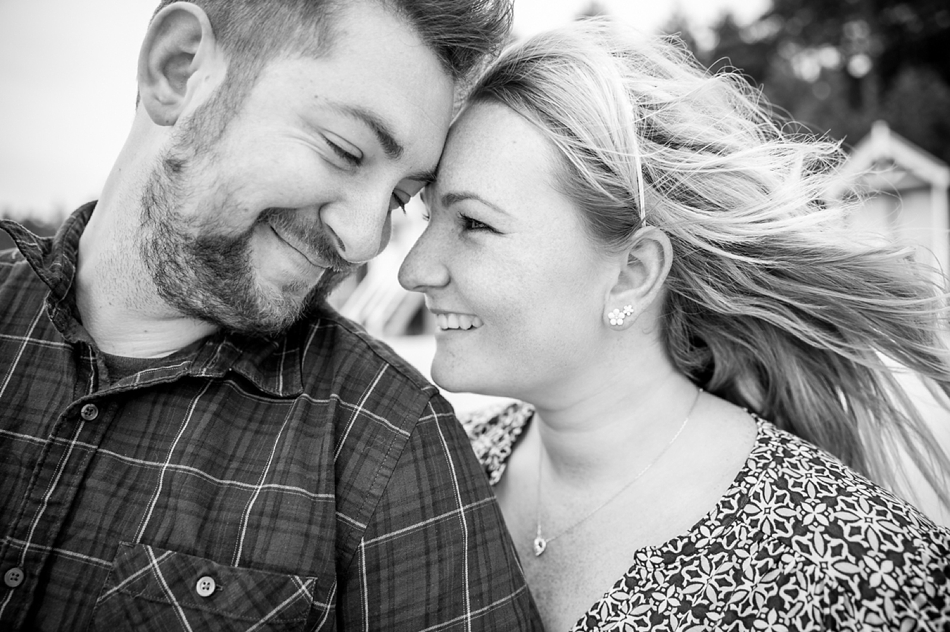 Huge thanks to Ben & Gabby for being such good fun… I hope you got those fish and chips Gabby! I can't wait for the wedding!