Good Friday and another gorgeous Spring wedding! This time it was the turn of the lovely Hannah and Chris. What a great day to have a wedding, you and your guests then have a wonderful long weekend to recover!
Hannah and Chris' wedding was beautiful. Hannah looked like a film star in her lace top dress with see through back, the details and the buttons exquisite. I headed over to meet Chris as he arrived at the barn and he looked really handsome in his deep plum suit. I can't remember having a wedding with the groom in a suit this colour but it looked incredible and perfect for a Spring day.
Despite all the sunshine recently we had a bit of a cloudy day but it stayed dry and wasn't 'too' cold which was fabulous!  Hannah and Chris had opted just to have a handful of small group photos meaning we had lots of time to get oodles of lovely images of their guests chatting and having fun!
We stole off for their couple shots before their speeches around the grounds. They are a really laid back, happy, giggly couple and I just loved this shot of them looking so in love and having so much fun together, it also shows of Hannah's incredible dress!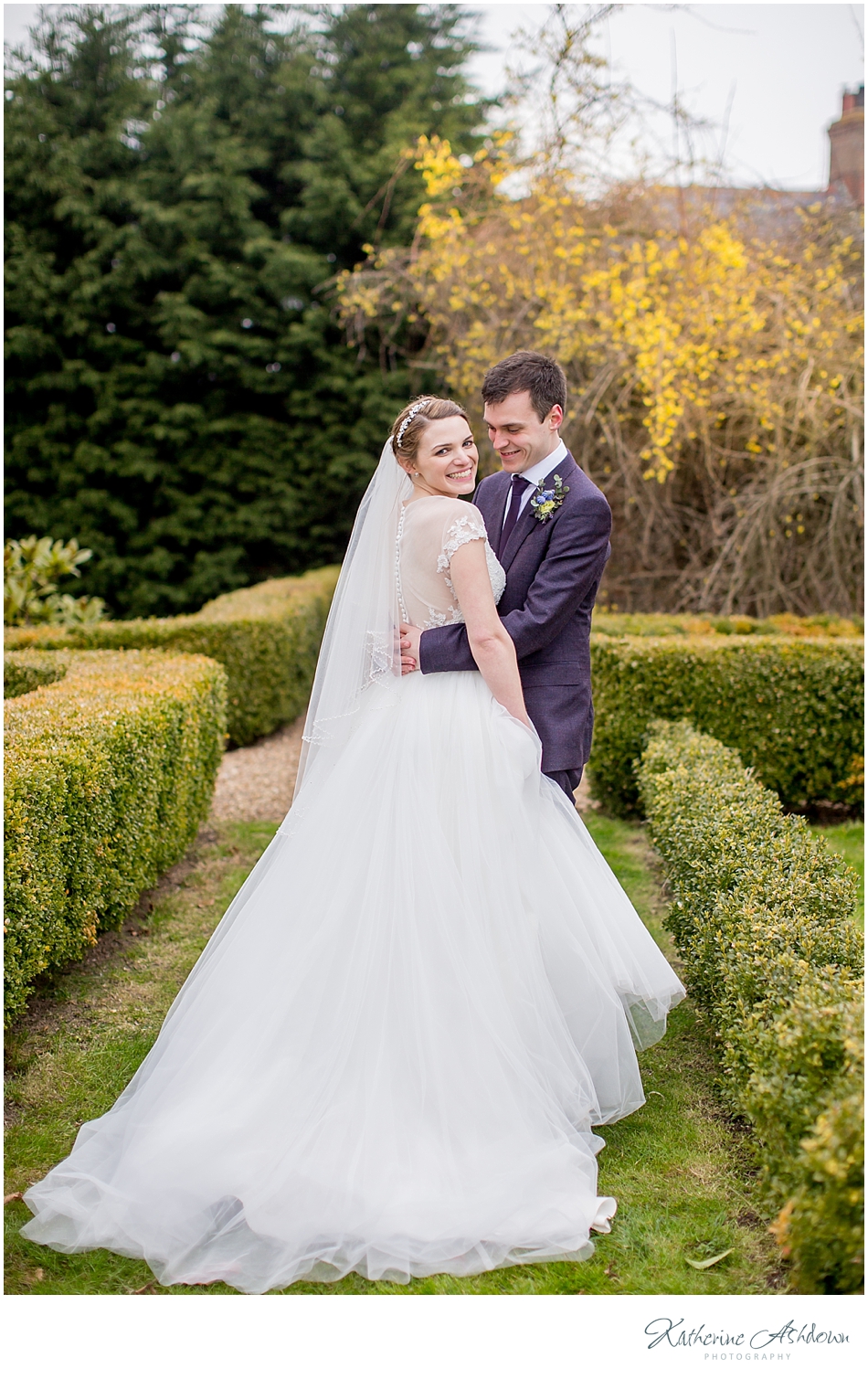 Huge thank you to Chris and Hannah for our wonderful meal, I can't wait to share the rest in a few weeks time!