I am now just over half way through my weddings for the year and Ban and Gabby's day was my third wedding in 8 days!
Ben and Gabby got married in the most gorgeous church by the river in Norwich and then had their reception back at Ben's parents incredible home with a big marquee in the garden.
I knew this would be a gorgeous relaxed day, Ben and Gabby are laid back and great fun so I couldn't wait! I met the girls to start with at Gabby's mums house where they were all getting ready so the house was a hive of activity! One of my past brides Amy was doing hair so it was lovely to see her again.
As Gabby got in to her full length lace dress she looked incredible and I couldn't wait for Ben to see her!
As they arrived at church Gabby looked so excited and my first sneak peek is this shot of her and her dad just as they are about to walk up the aisle. We were only aloud to stand at the back of this church but got some gorgeous images from a distance.
After the ceremony we got their group shots outside the church and some fab confetti shots then headed down to the river where we captured some really pretty couple shots in the shade of the trees right by the river.
Gabby was really close to her Grandad whom she sadly lost a few years ago and as the cemetery was just down the road we stopped on the way back to the reception to pop a rose on his grave which was a beautiful moment but photos I will just save for the family.
Back at the reception the guests had arrived on a big red bus and were milling on the lawn, perching on hay bales and enjoying drinks and canapés in the sunshine. It has to be said that Gabby had done an incredible job of planning the day and there were so many beautiful little details from, wedding signs to bunting, hay bales with blankets, a fire pit, incredible tables the list goes on!
After their meal of fish and chips and a rather epic dessert table the sun got low and golden and we nipped out for their rest of their couple shots in the fields around the barn.
At the end of their first dance they grabbed their cute little dog Bailey and finished their first dance with him which was a moment I just loved!
The evening finished with a sparkler walk through with almost all their guests at twilight and this is one of my favourite images from their day and the perfect way to end their fabulous day!
For the girl who hates having photos taken I think they both pretty much rocked it!
Here are my favourite five moments…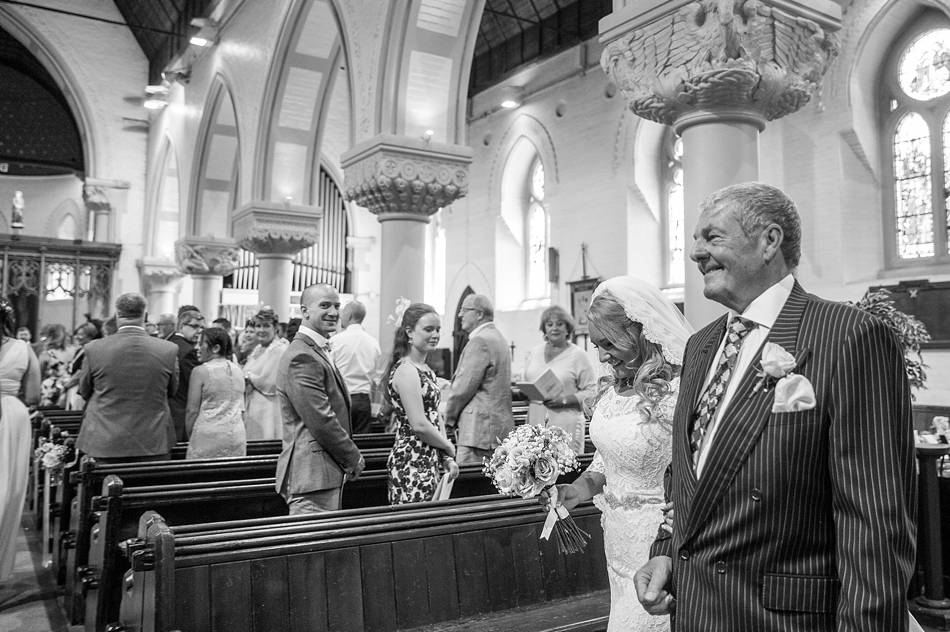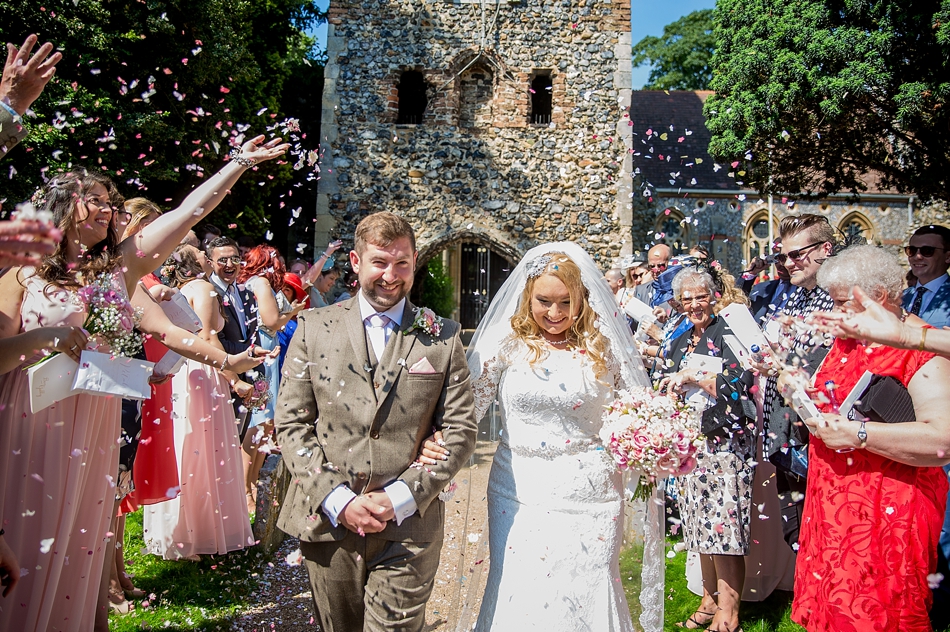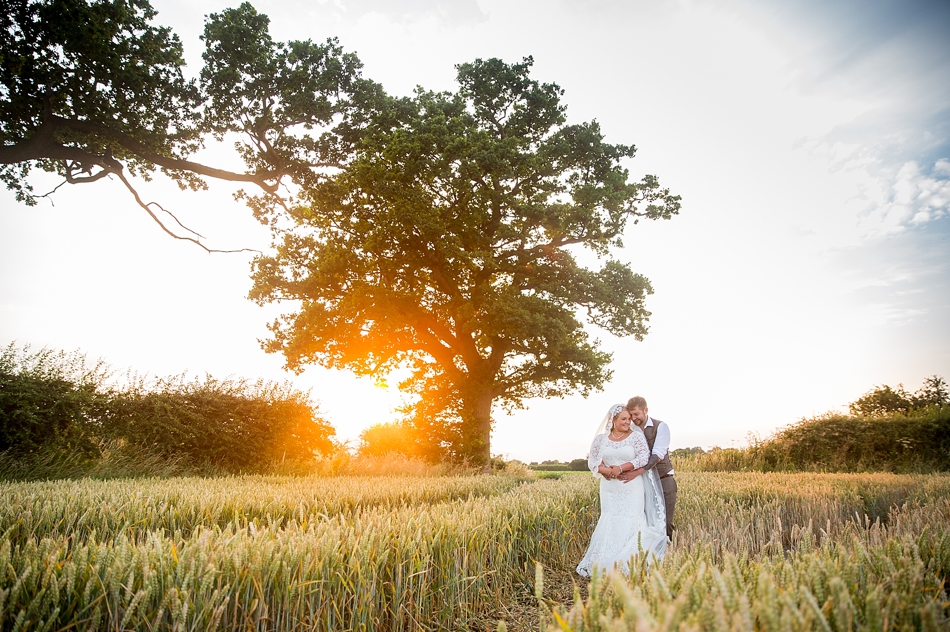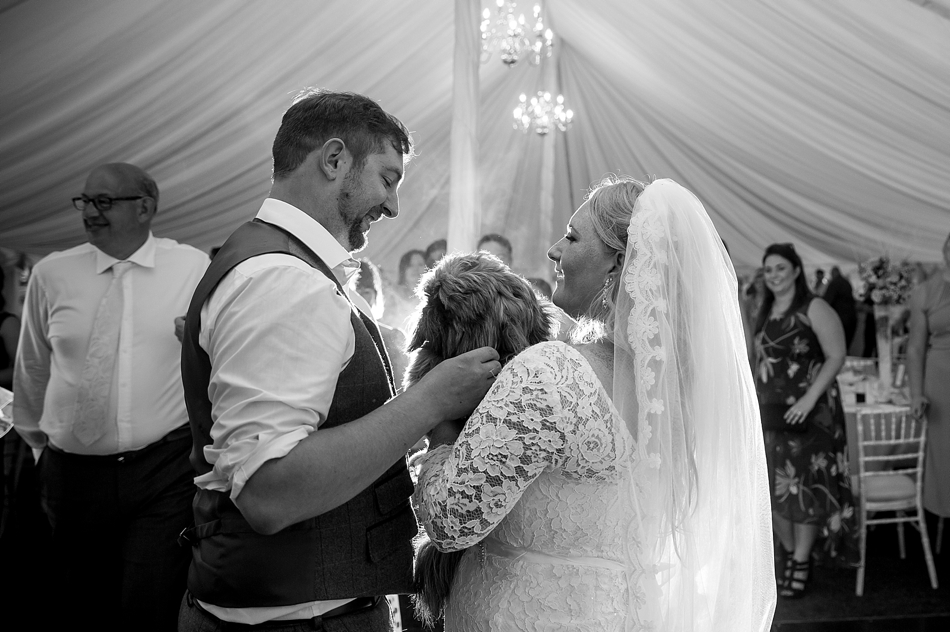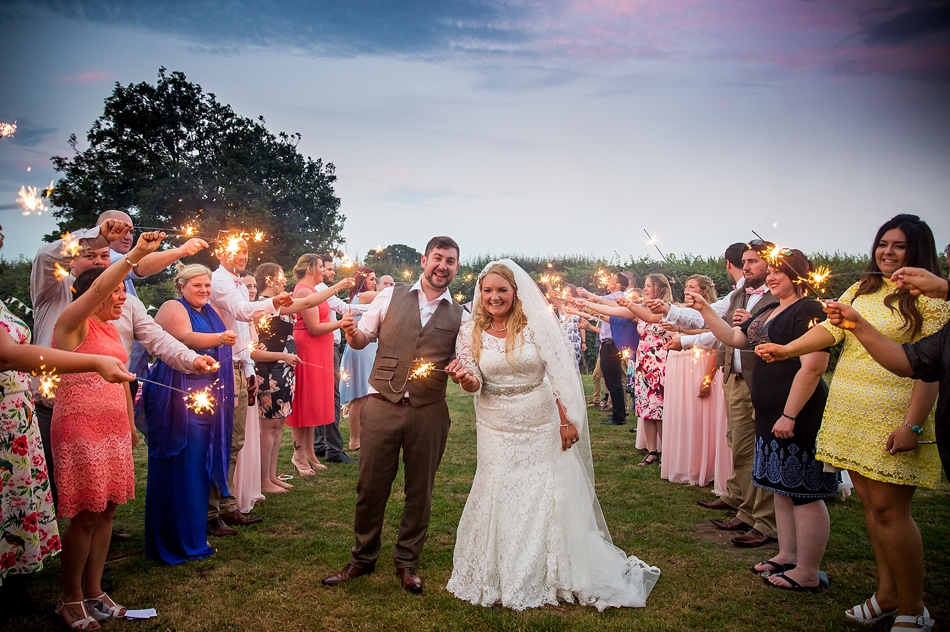 Huge thanks to Ben and Gabby for a wonderful day and to all their lovely friends and family for being so much fun! As always to Emma for doing a wonderful job of assisting. I can't wait to share the rest!