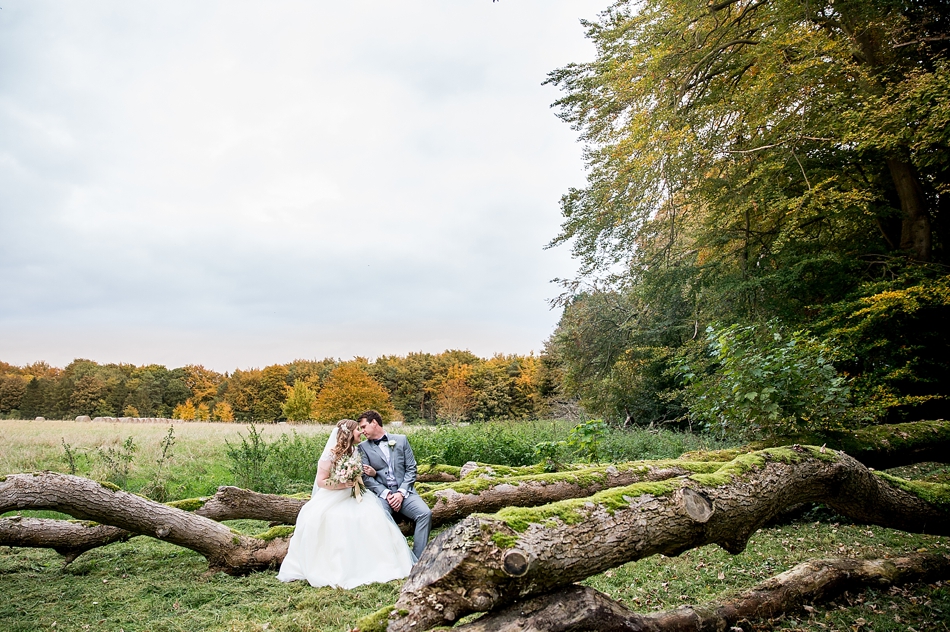 I still have so many weddings to blog but I thought I would start 2018 with one of my favourite Autumnal weddings, the gorgeous Andy and Alice at the incredible Narborough Hall and Gardens . The grounds at Narborough are out of this world all year round, I usually capture weddings here over summer so I couldn't wait to see them as the leaves changed in Autumn.
The day started in the gorgeous Beauty room at the Hall with Alice and her SIX bridesmaids as well as flower girls, mums and page boys, it was a very busy morning and the girls were all so much fun the halls rang with their laughter! I headed over to shoot the guys at the grooms cottages who were also up for a laugh, constantly taking the mic out of Andy they looked super cool in their bow ties and braces.
Back at the hall we headed to the bridal suite which was a little less busy to pop Alice's dress on. Surrounded by her bridesmaids and she grinned from ear to ear, seeing her excitement as she was fastened into the dress of her life was one of my favourite parts of this day and wow did she look stunning.
They had the most beautiful ceremony in the barn at Narborough Hall which was lit with festoon lights, oodles of candles and fairy lights, it was like an Autumn wonderland! As they walked back down the aisle Andy reached up to wipe a tear from his eye which was so magical.
After the legal part inside the main hall they walked out to oodles of confetti and very excited guests! We didn't have long before their meal so got their family group shots, some fun bridesmaid and groomsmen shots up at the treehouse despite the cold and then we headed for an explore of the beautiful grounds for their couple shots which I just adored.
After a delicious meal (a guarantee at Narborough!) some wonderful and teary speeches and a pretty epic first dance the dance floor filled and I captured some awesome moments before leaving them to party the night away.
Here are some of my favourites from their day… there are quite a few of them!